Wally Carta is a card and cash carrier for the minimalists.

It is modern in its styling and by combining vegan suede and aluminium it offers something that not many others on the market offer: RFID blocking and a luxurious feel at the same time. This sleek wallet can hold up to 7 cards without stretching out and there's an attached elastic band for cash or extra cards.

Standard colour
Space grey

Bespoke colour options​
minimum order quantity: 1000 pieces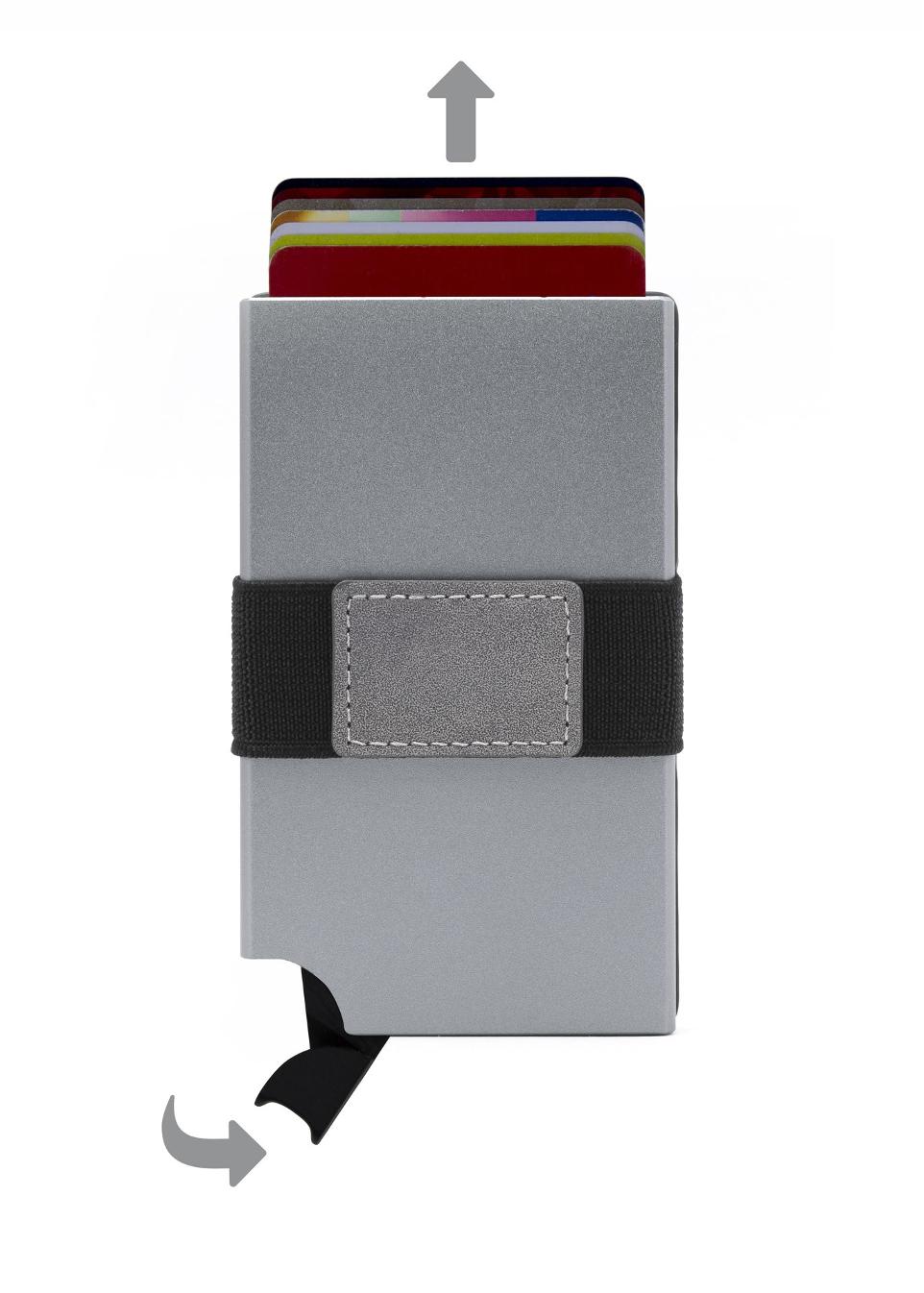 Card slider trigger
Simply pull the trigger and your cards will eject for an easy access.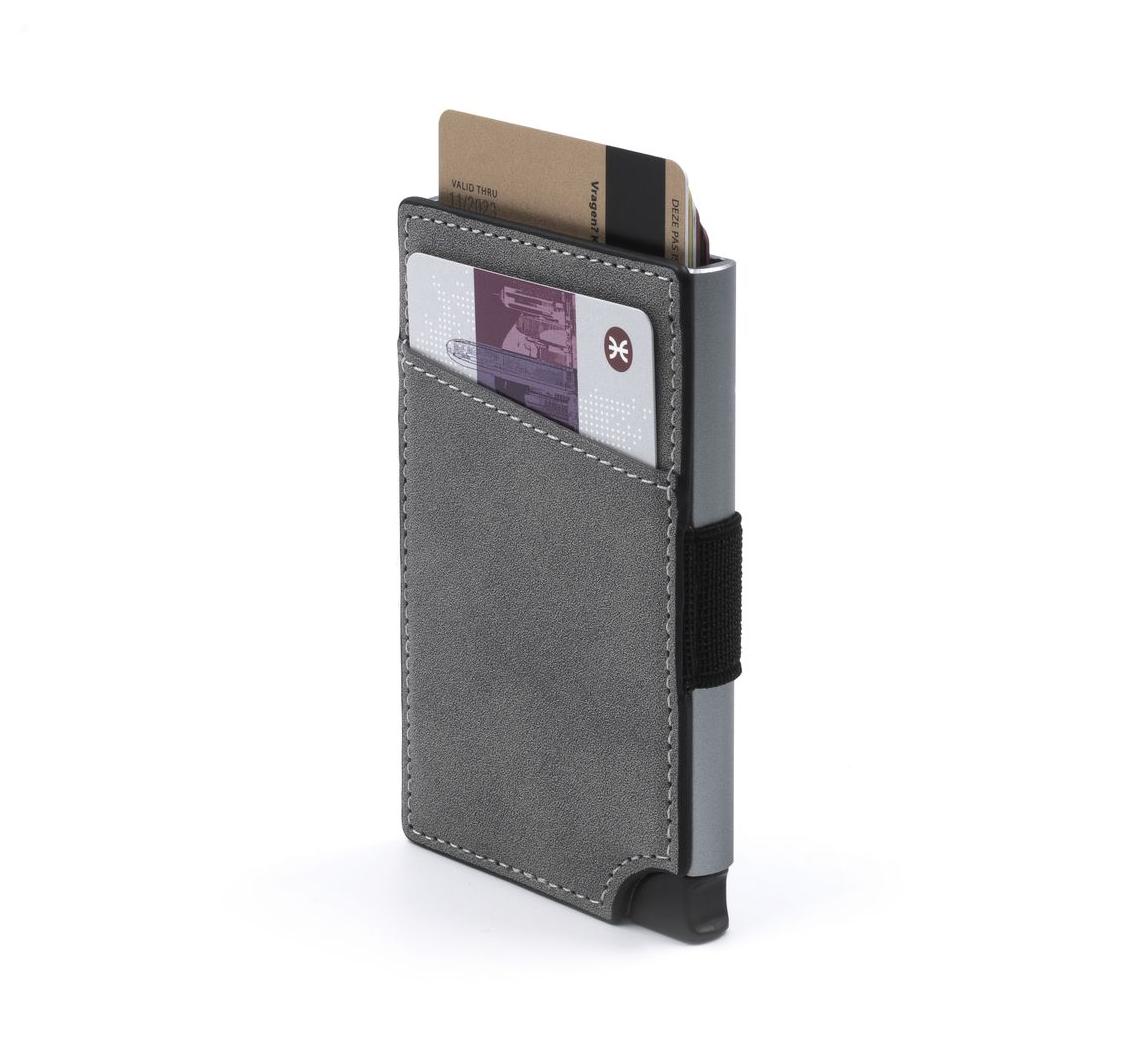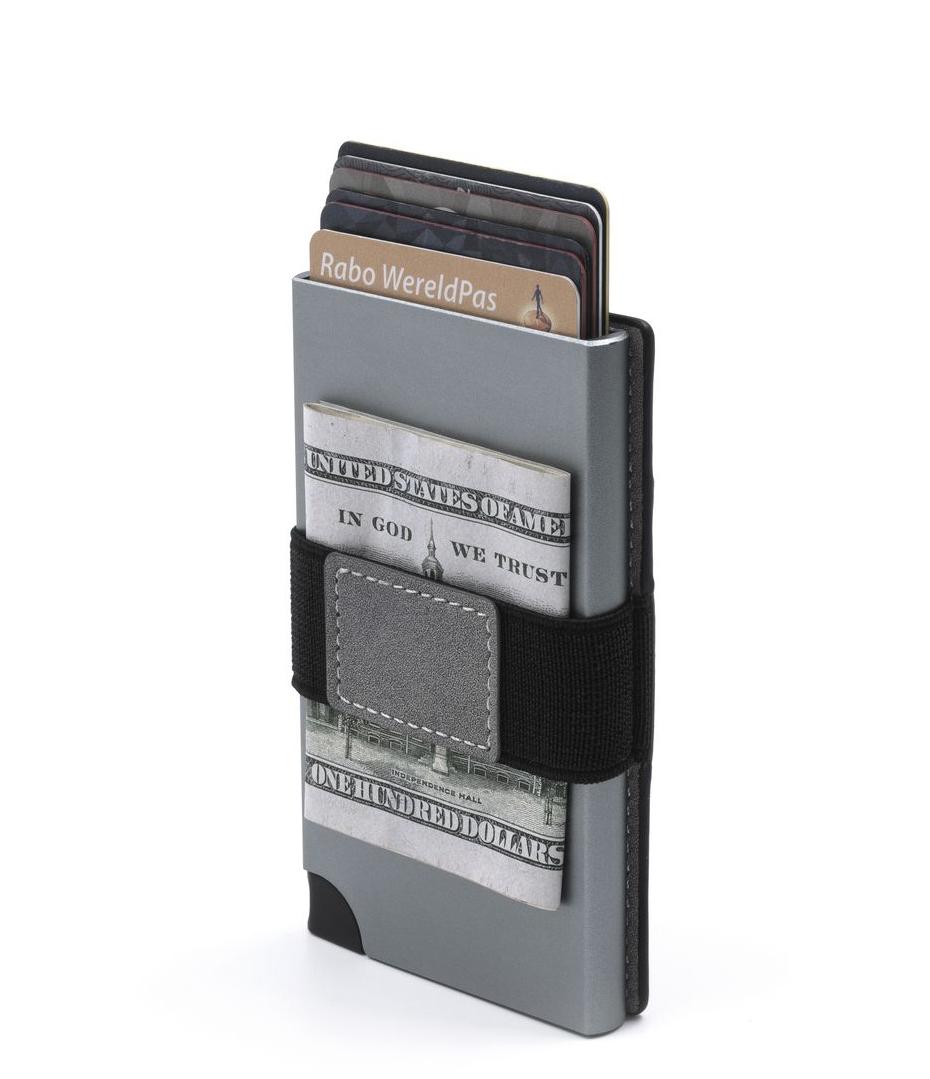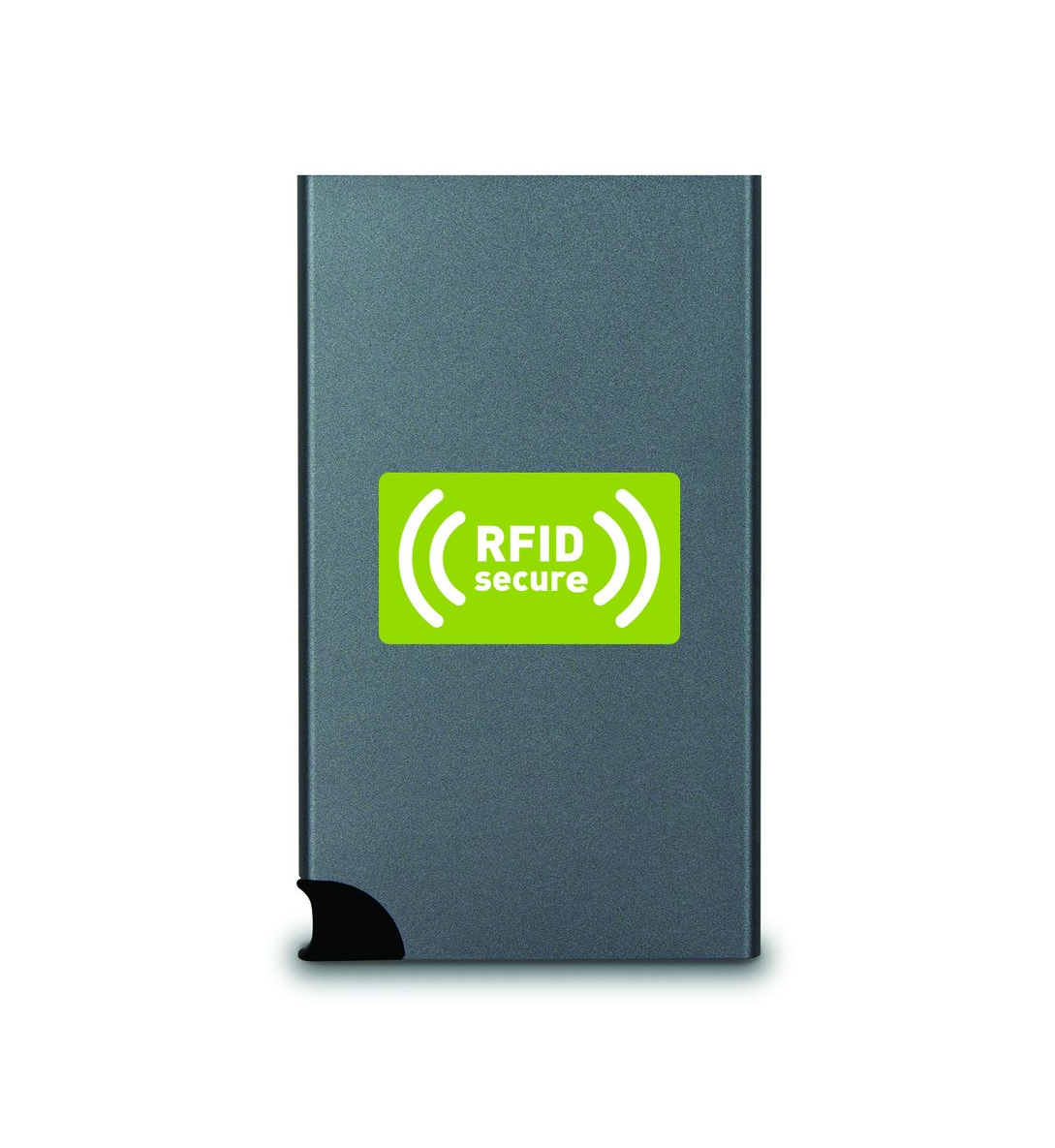 Craft paper packaging
Hold cards sized 85 x 55 mm: smart entry cards, public transport cards, bank cards, ID cards etc.
Cash strap
Cash Strap is the slimmest solution to secure your cash.
​RFID Blocking
Keeps your cards protected from RF readers or mobile apps capable of electronic theft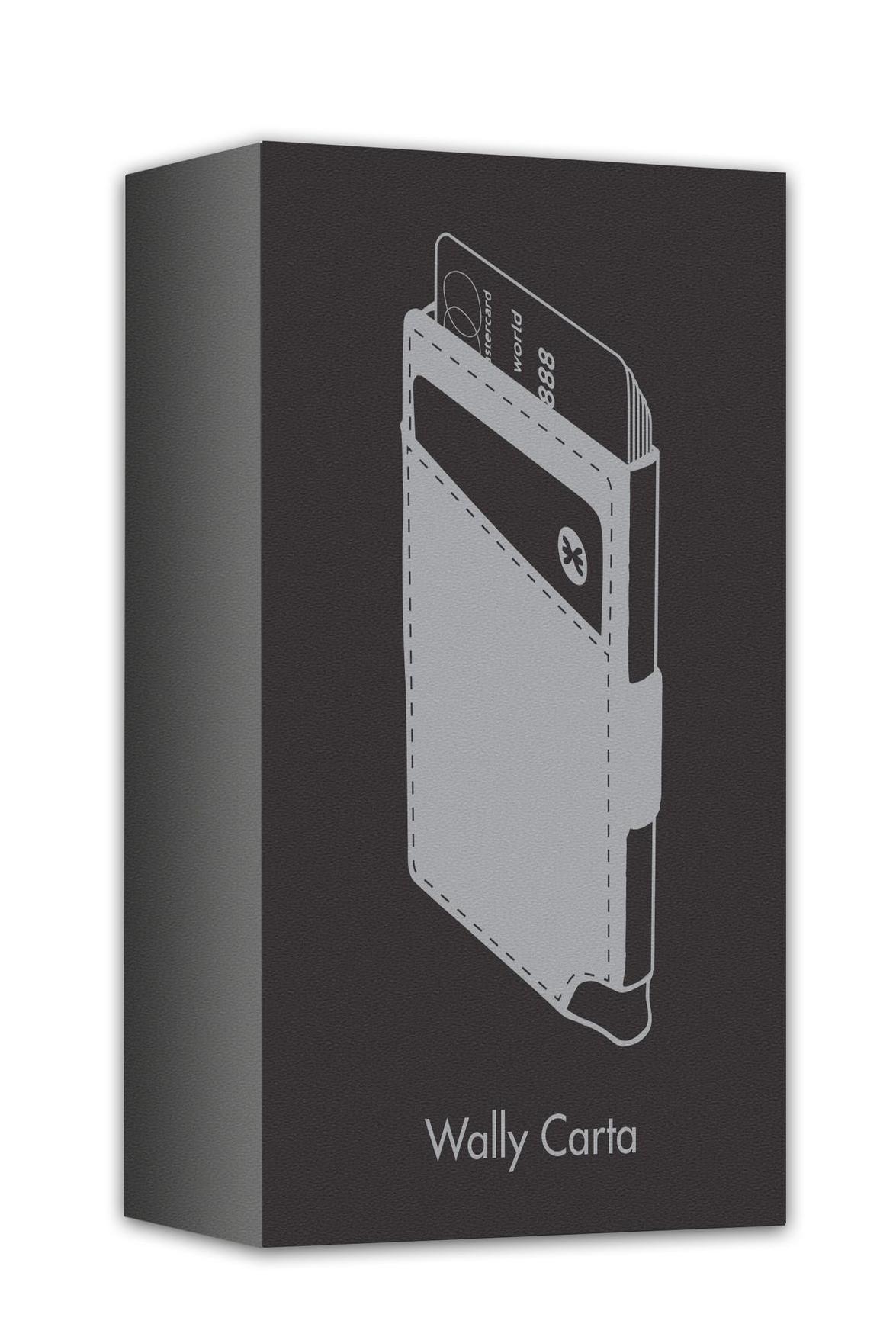 ​Luxury gift box
The quality and value of the product are reflected in the quality of the gift box.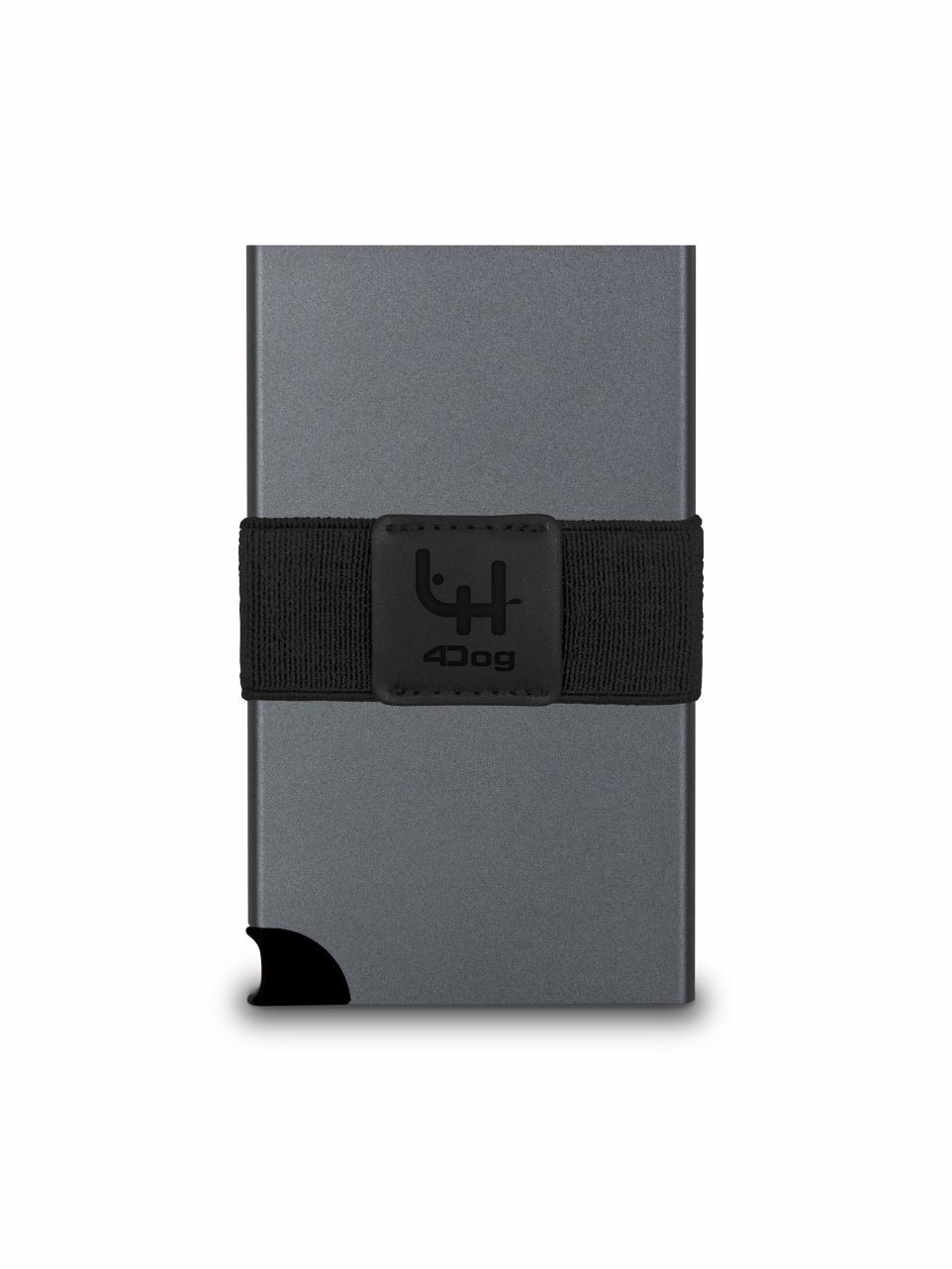 How to brand?
Your logo printed on epoxy doming or engraved on brushed metal plate

Heat embossment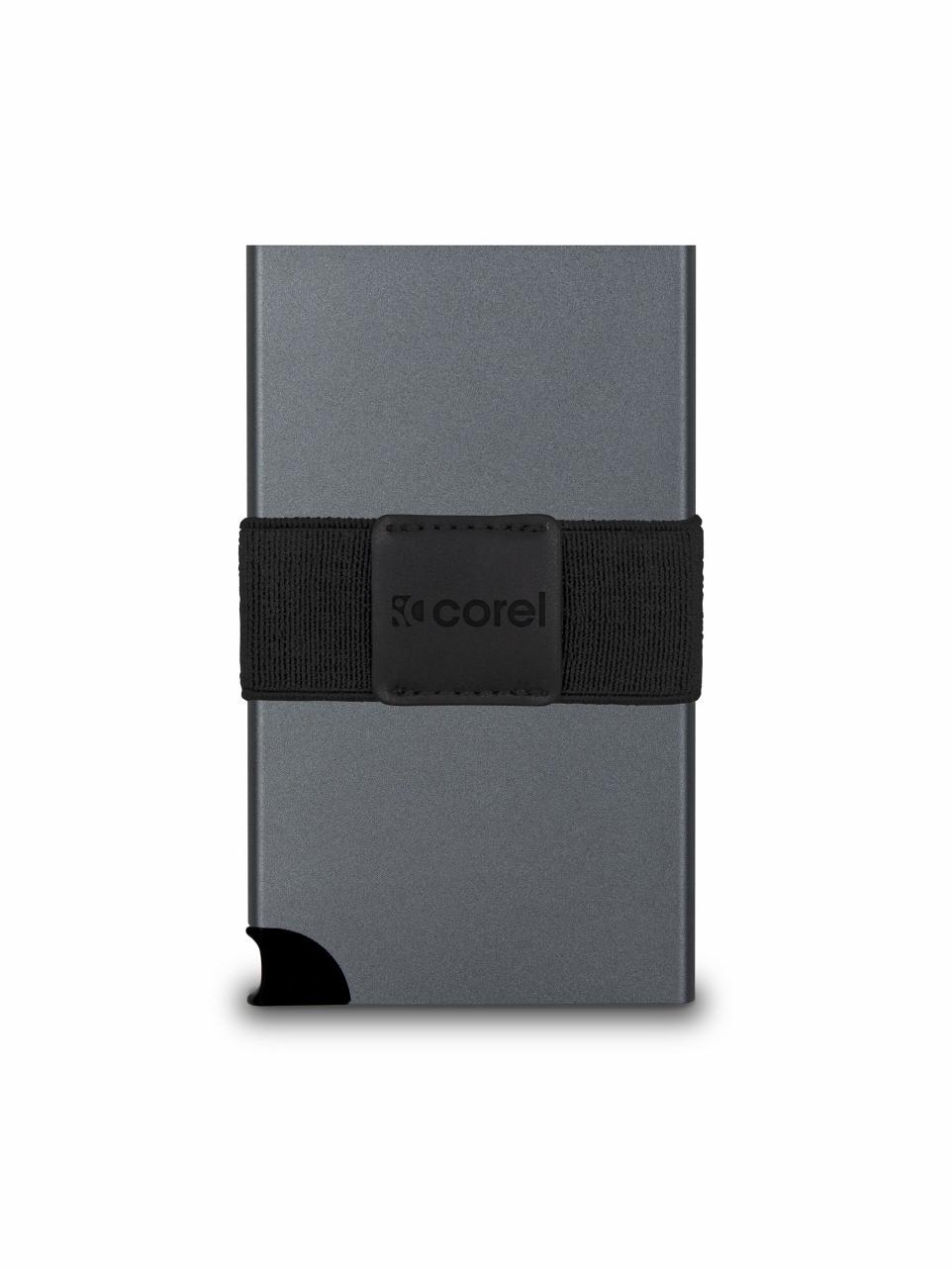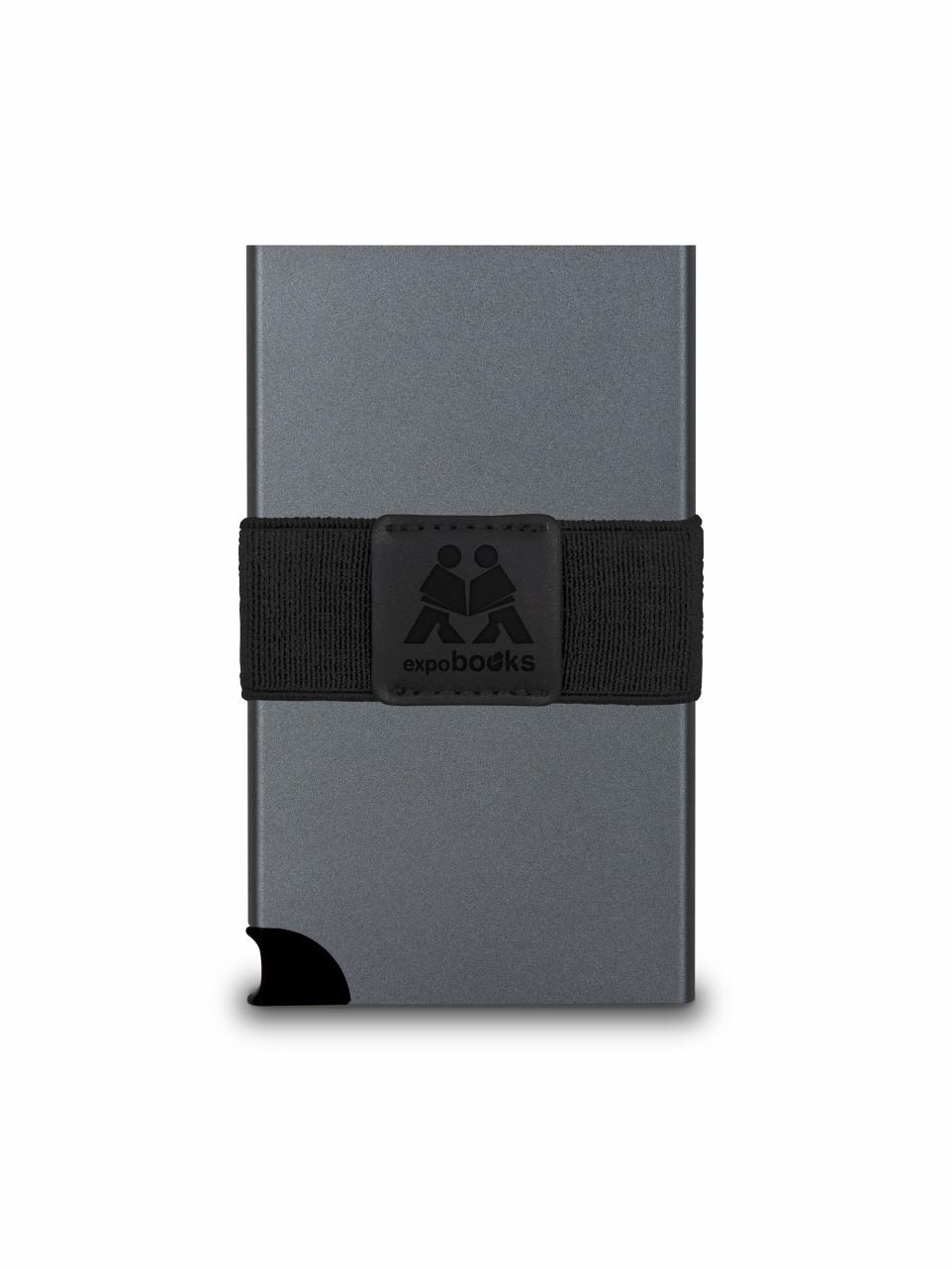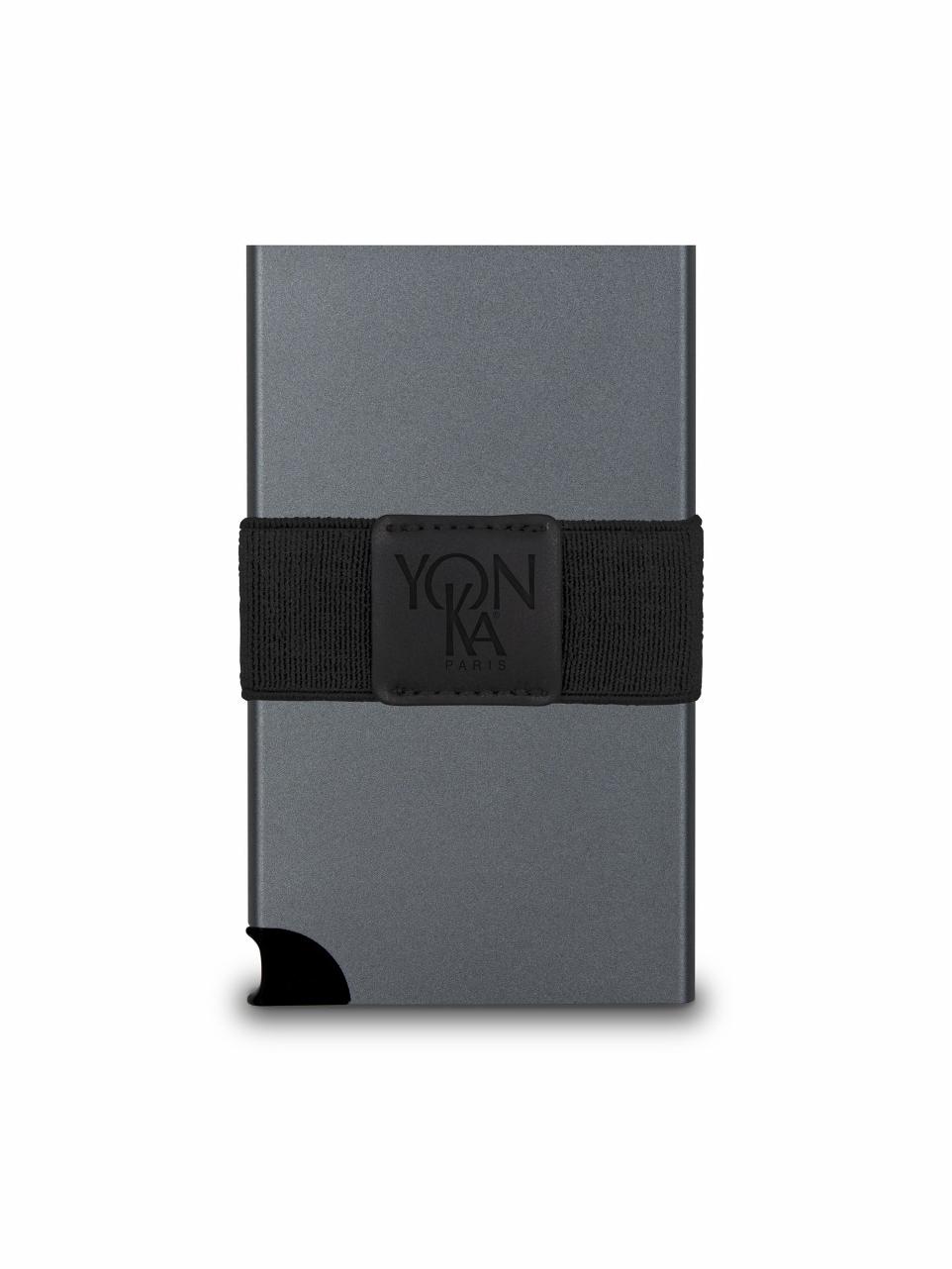 As 436 clients before you, let's work together