Made from 7 recycled♻ 500 ml PET bottles

Sling is made out of high quality fabrics using recycled♻ PET bottles. Made to expand horizons, survive the urban city jungle and take on day hikes in the forest or on your travel adventures! Don't let its size fool you; Sling has more than enough room to stash everything you need for a day of exploring, whether you're scaling a mountain or going for a sedate country walk. It's entirely made from recycled PET bottles to a compact and comfortable ergonomic cross-body silhouette that's suspended from a breathable mesh strap with a handy phone/waterbottle pocket. Furthermore it rolls into itself, transforming into a packable compact pillow.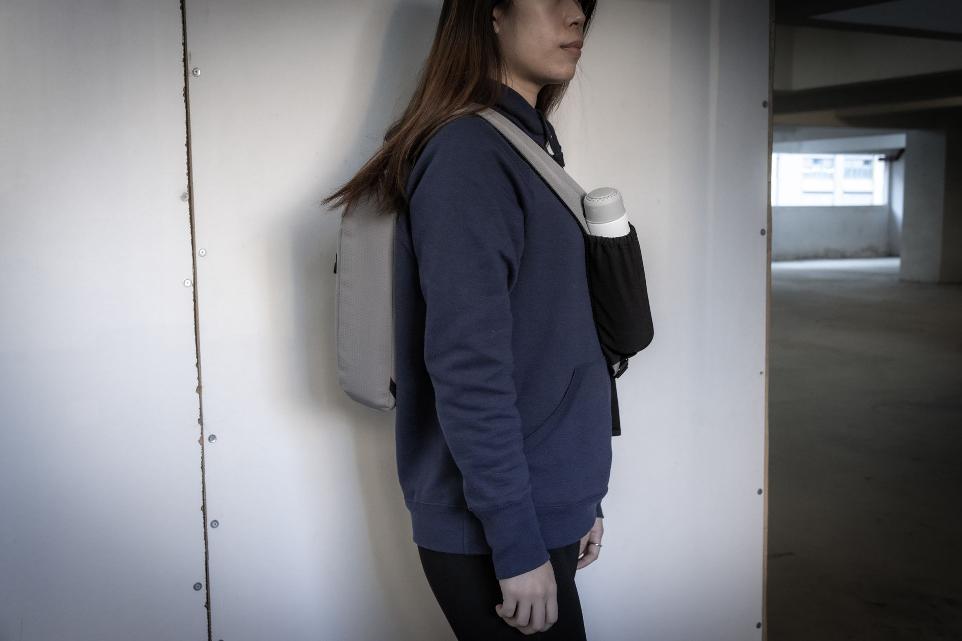 Front or back sling wear option.
Reflective details for road safety

Phone or waterbottle expandable pocket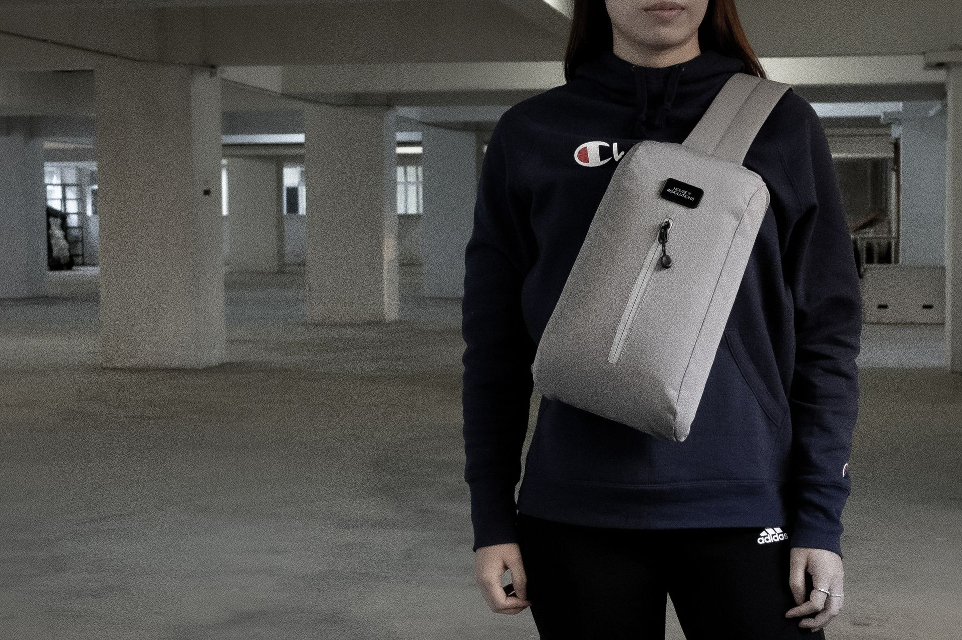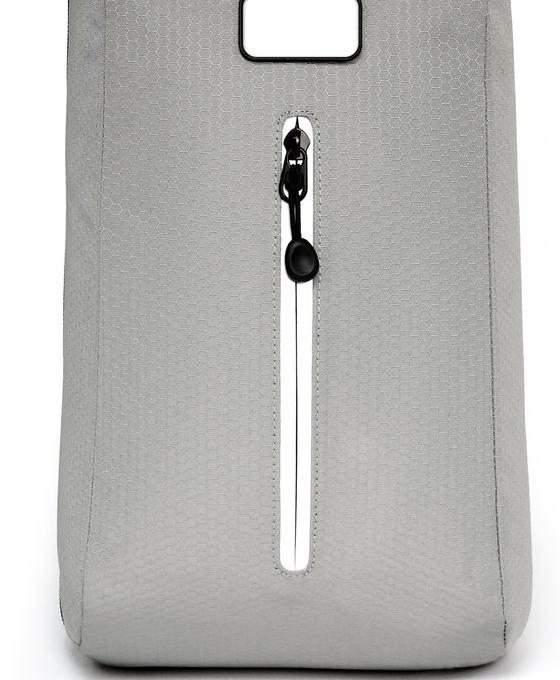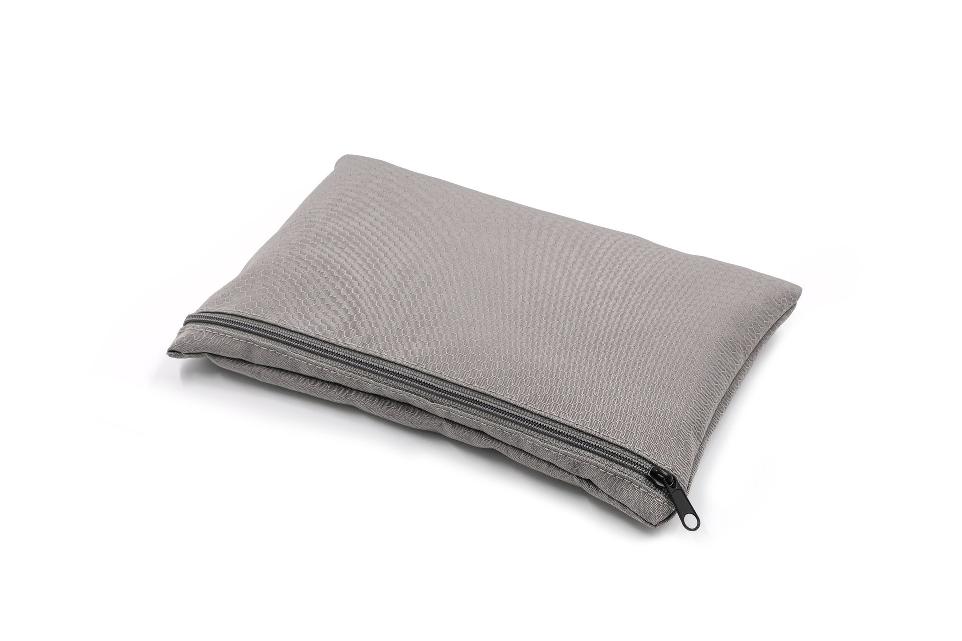 Packable into compact size.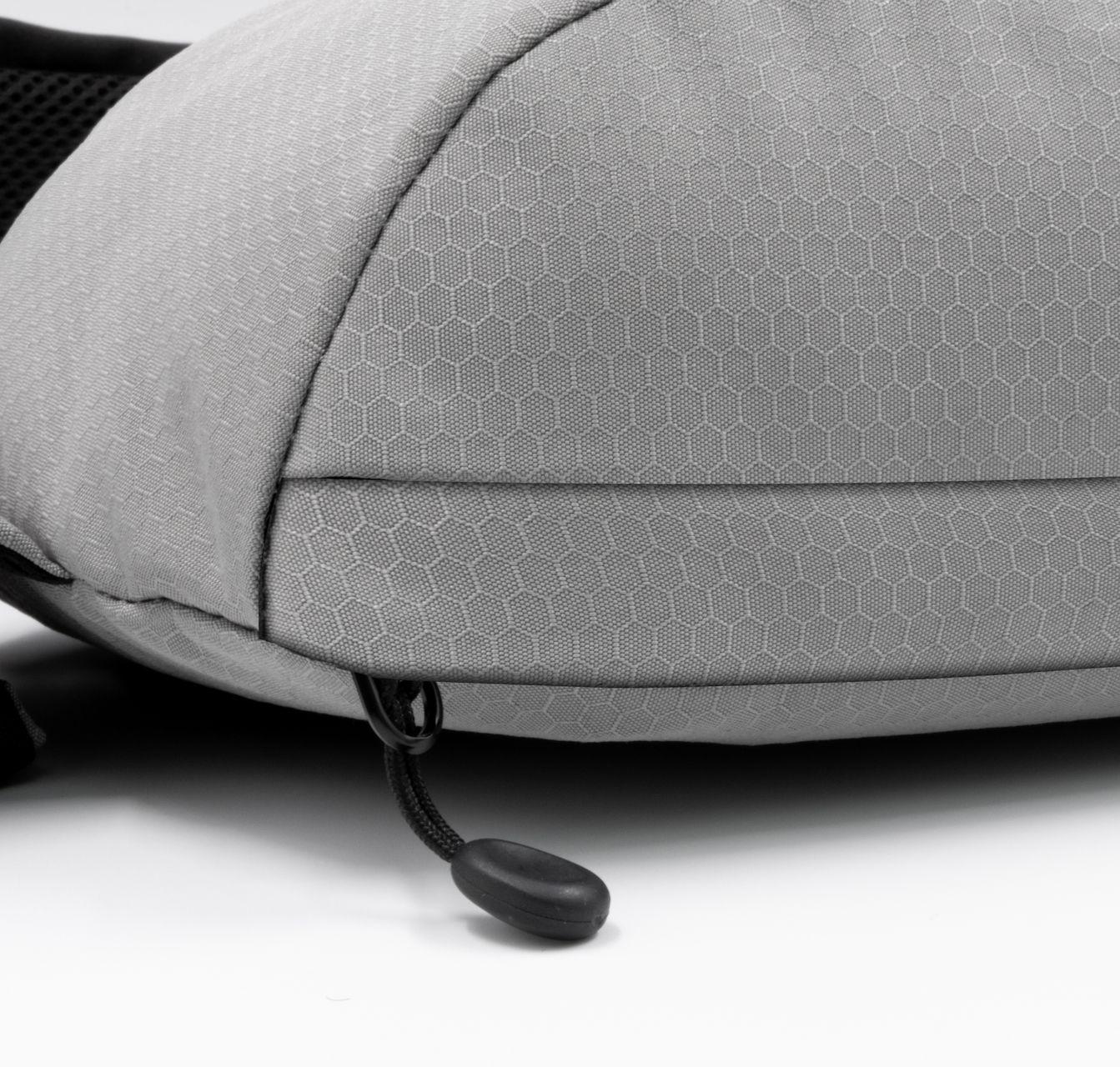 Anti theft covered zipper.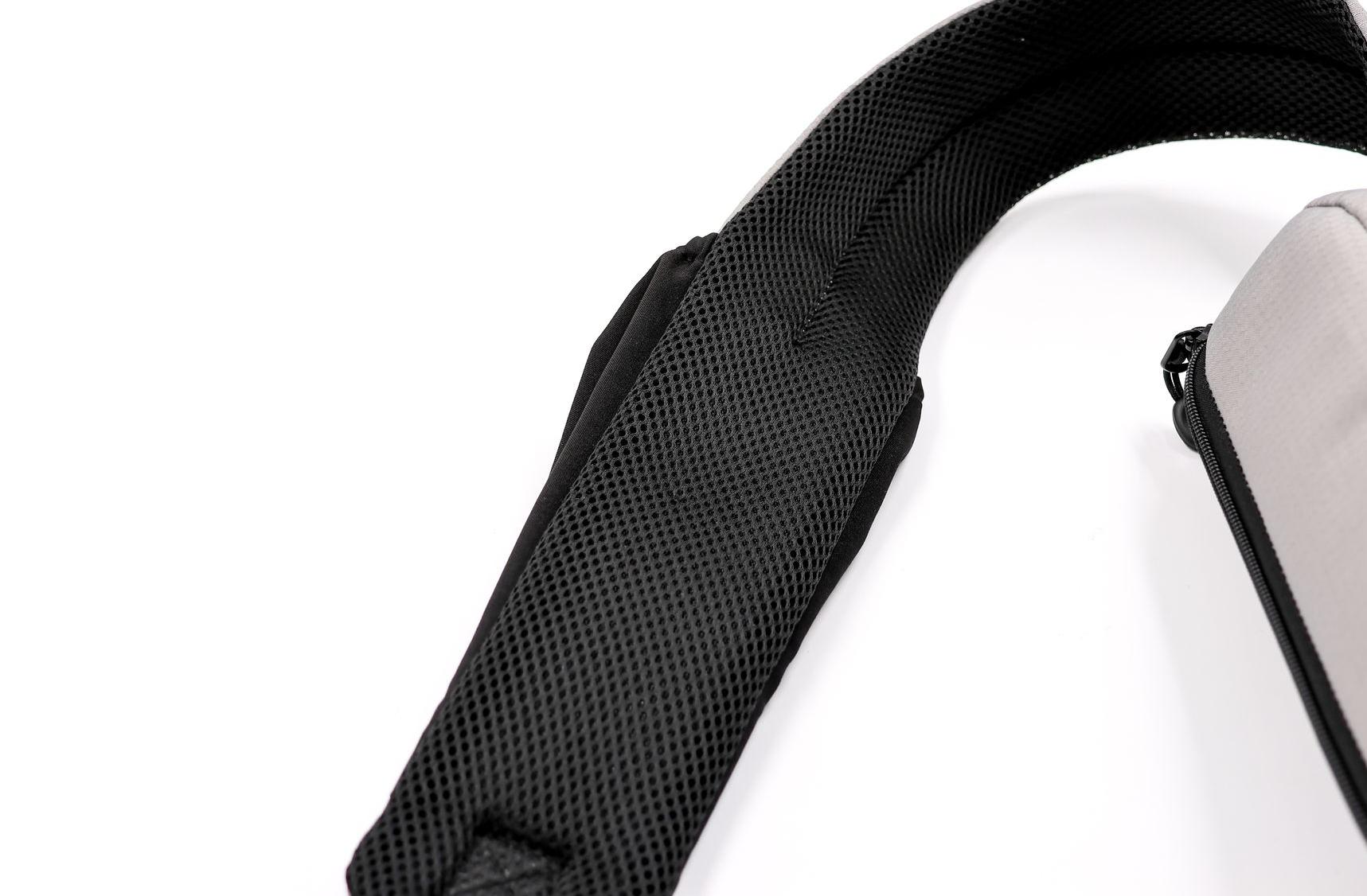 Waterproof recycled ♻ PET fabric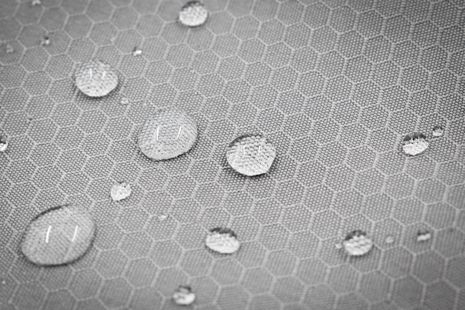 "Made to expand horizons."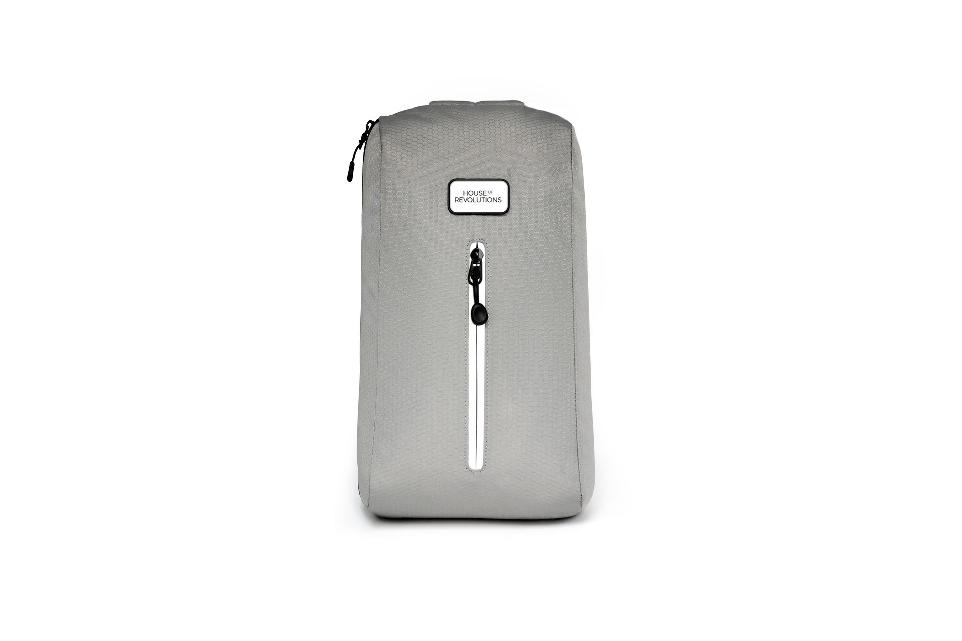 How to brand?
Your logo printed on epoxy doming or engraved on brushed metal plate

Epoxy doming
Laser engraving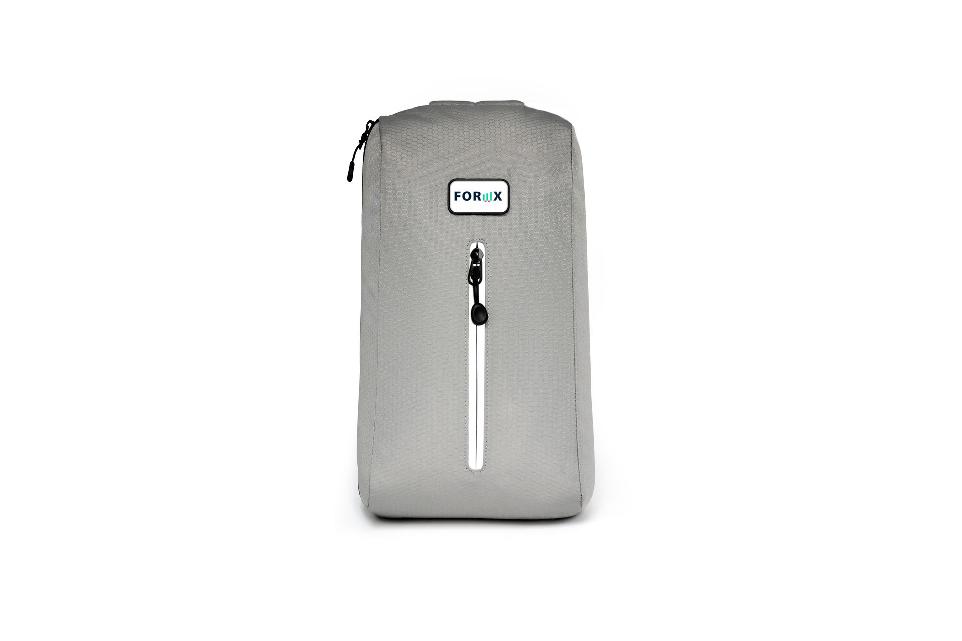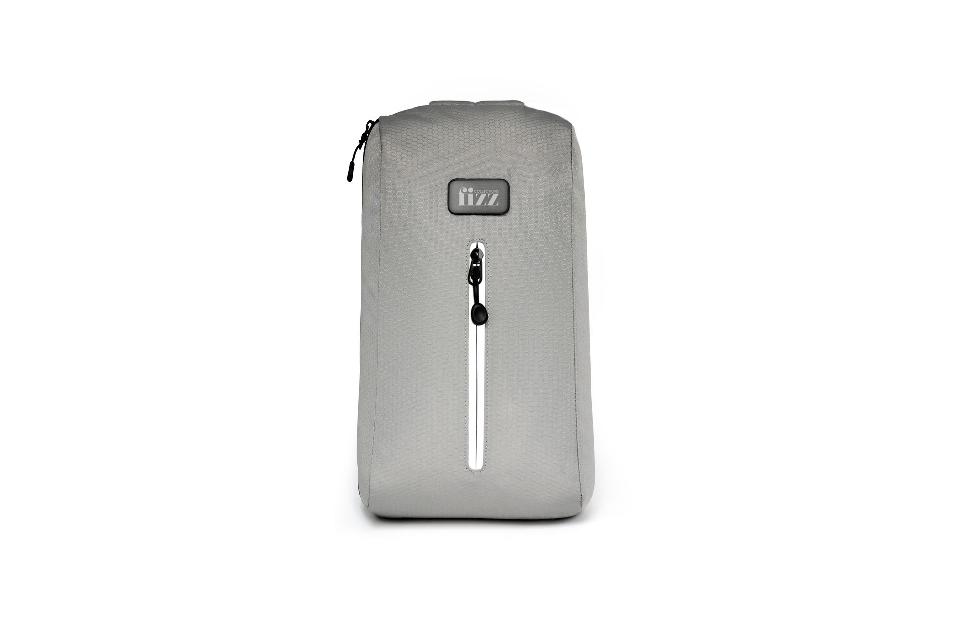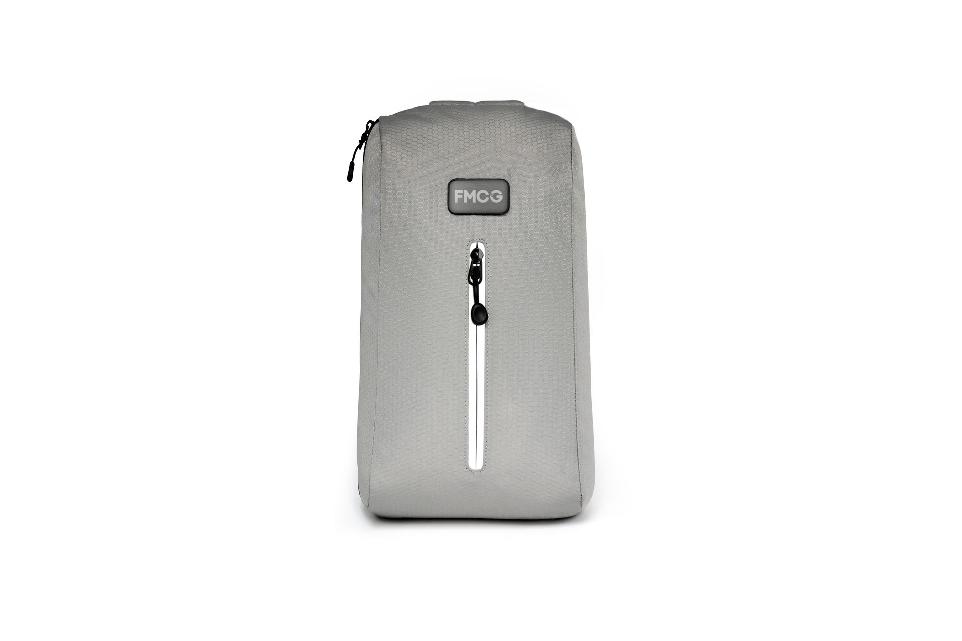 As 436 clients before you, let's work together