Keep your keys organised, quiet and comfortable to carry!
The Keyper is the perfect example of a gadget you didn't know you needed, but don't want to be without.
Easy organise your keys without the rattling and jingling of your keys in your pocket, just flip out the key you need. Made of hardened martensitic stainless steel 420, this sturdy and durable keyholder also features 6 functions that do everything from tighten bolts, measuring (cm and inch), phone stand and open a bottle of refreshment. It's the perfect gadget for daily use.
Say goodbye to bulky and noisy keys in your pocket.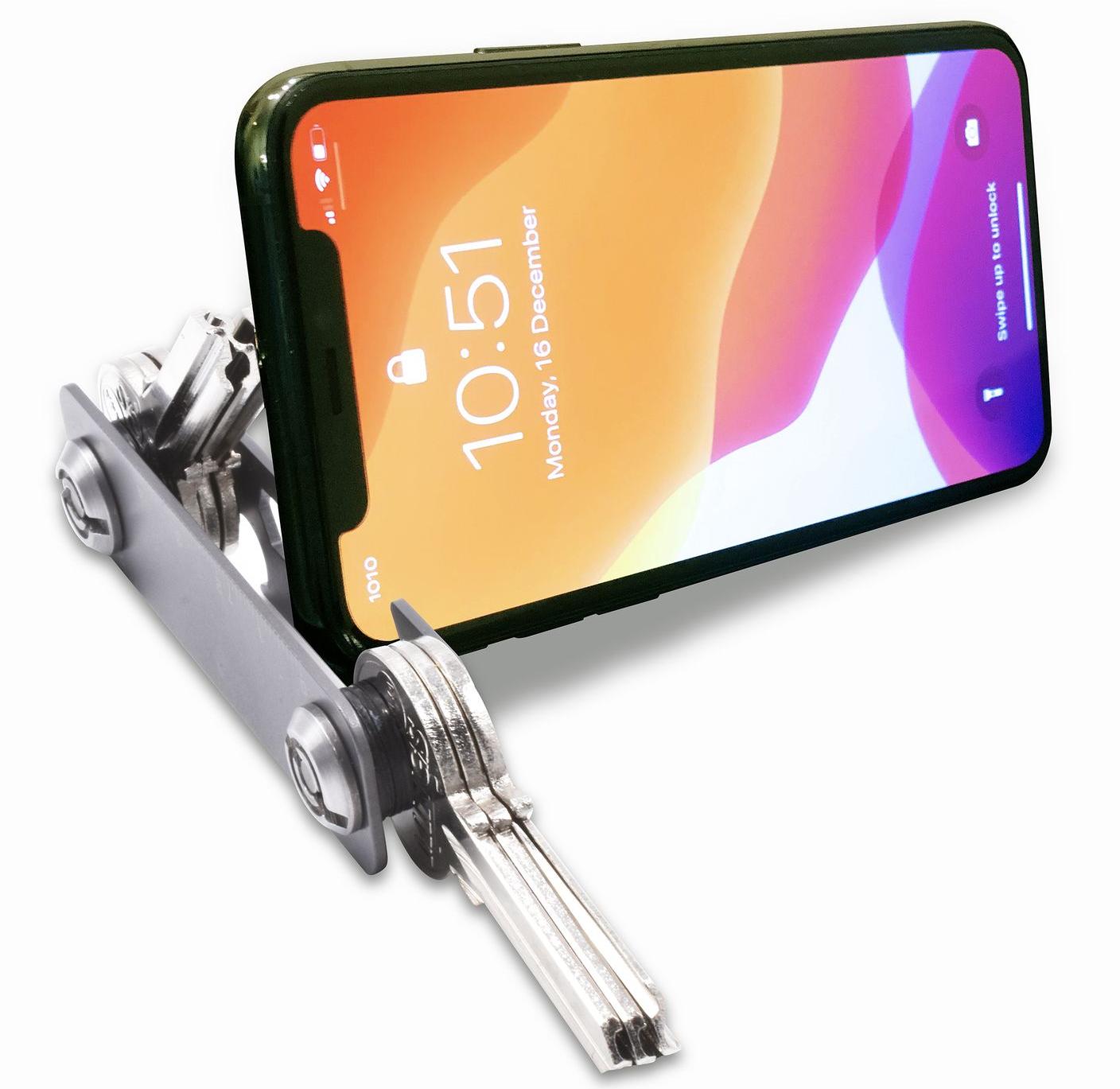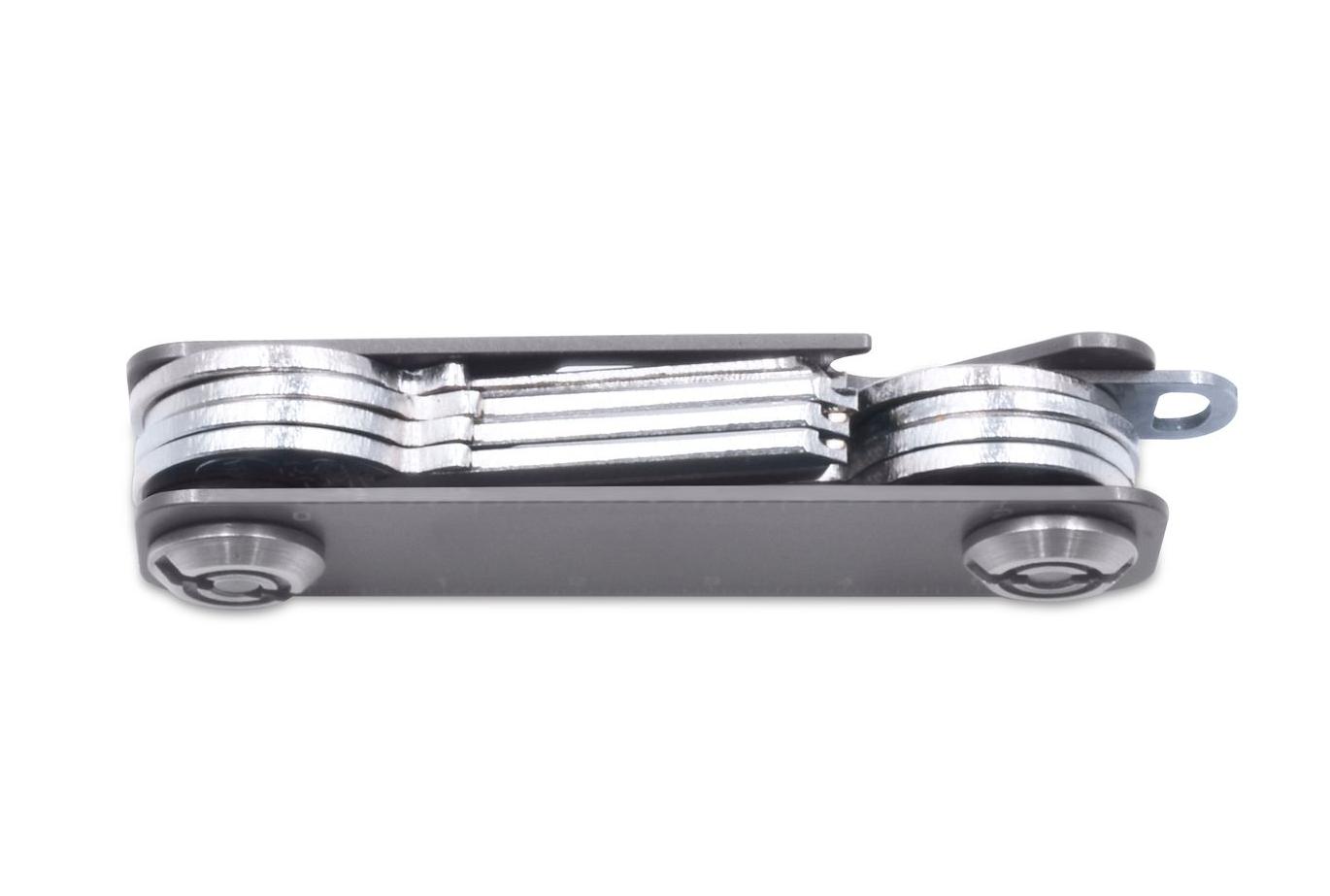 Phone stand
Watch videos at the perfect angle
Key Organizer

​Hold up to 8 keys
Bottle opener

​Open bottle of refreshment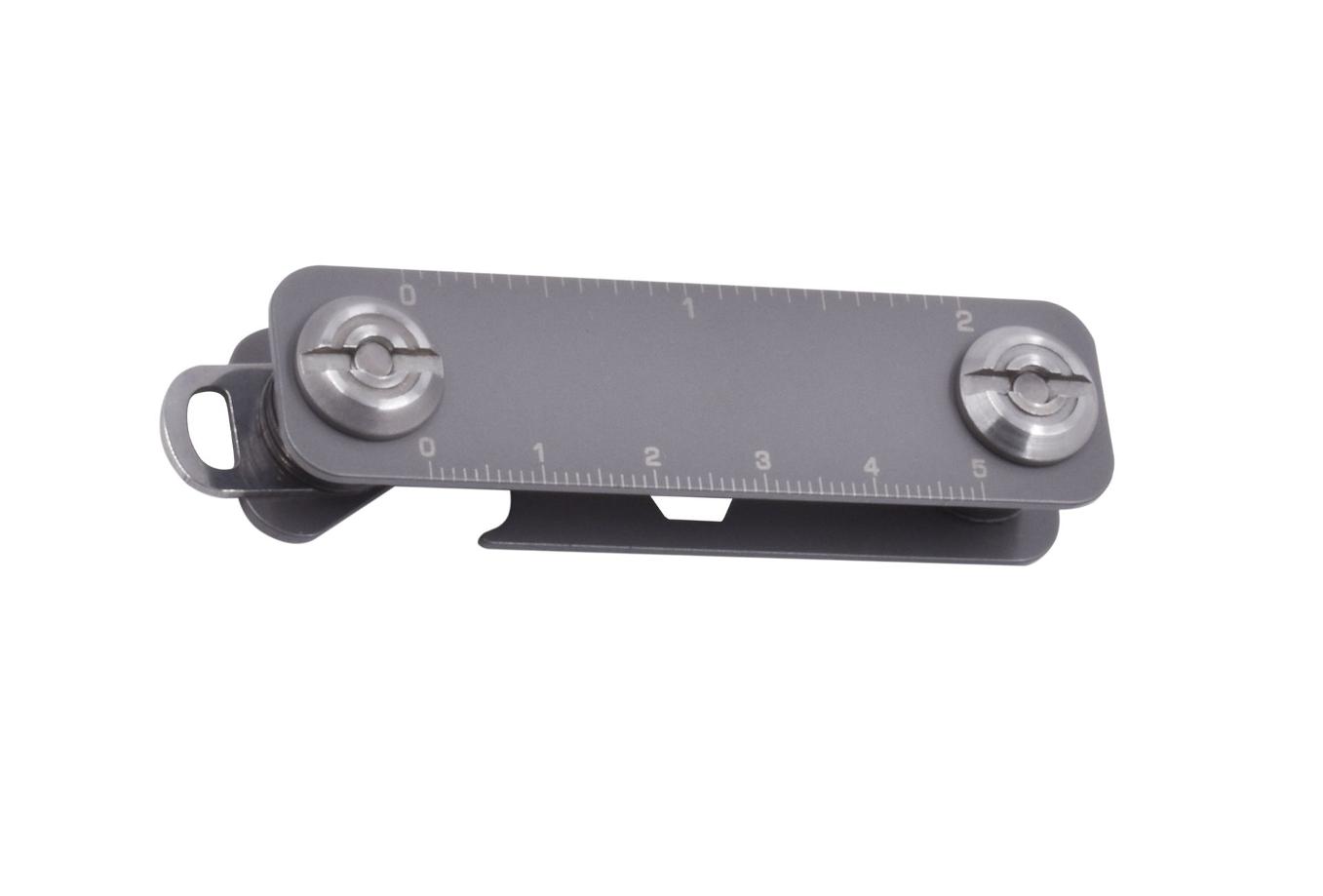 ​Ruler
Handy measurement tool in cm and inch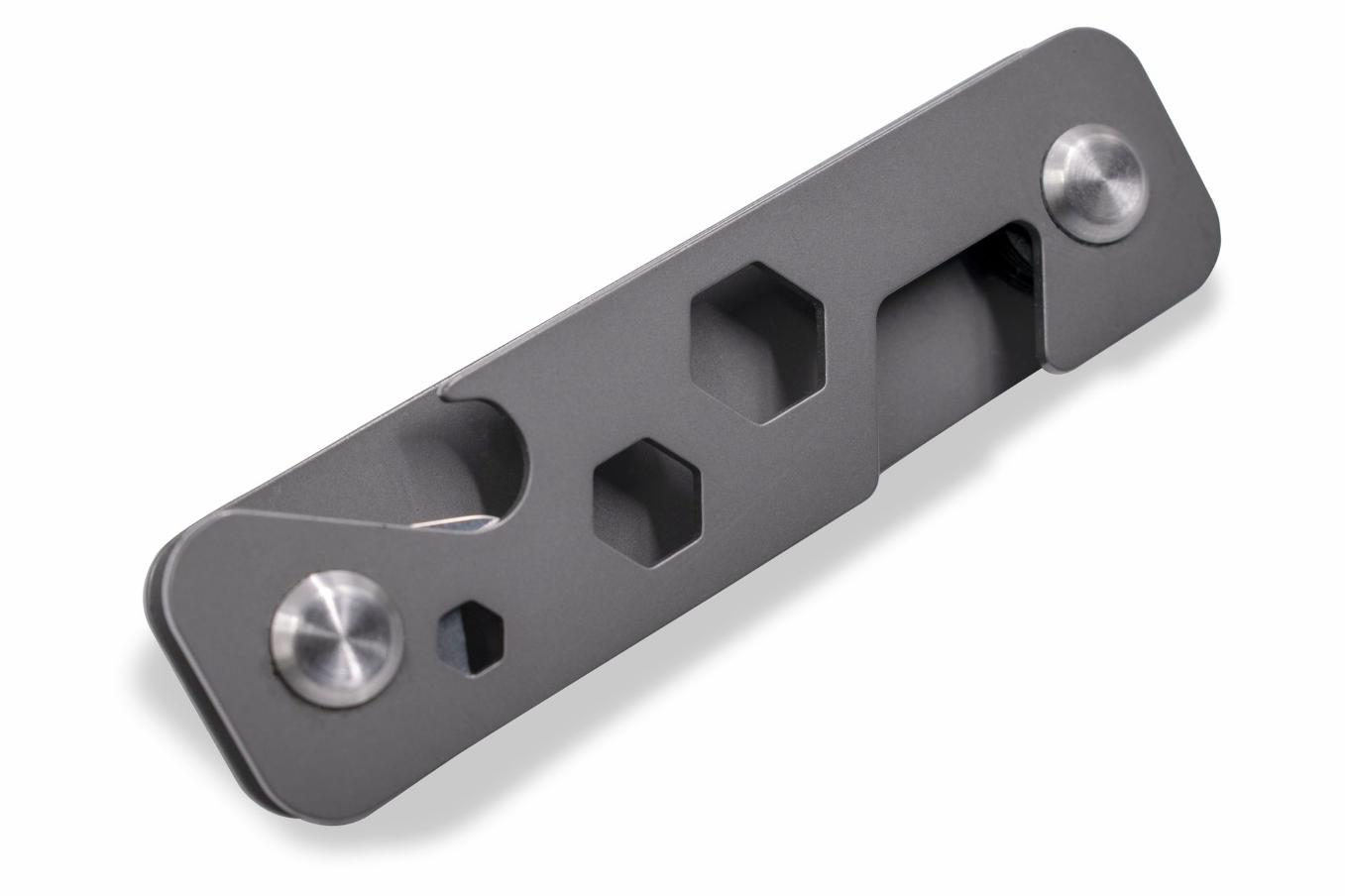 Spanners

Size: 5.5, 8 & 10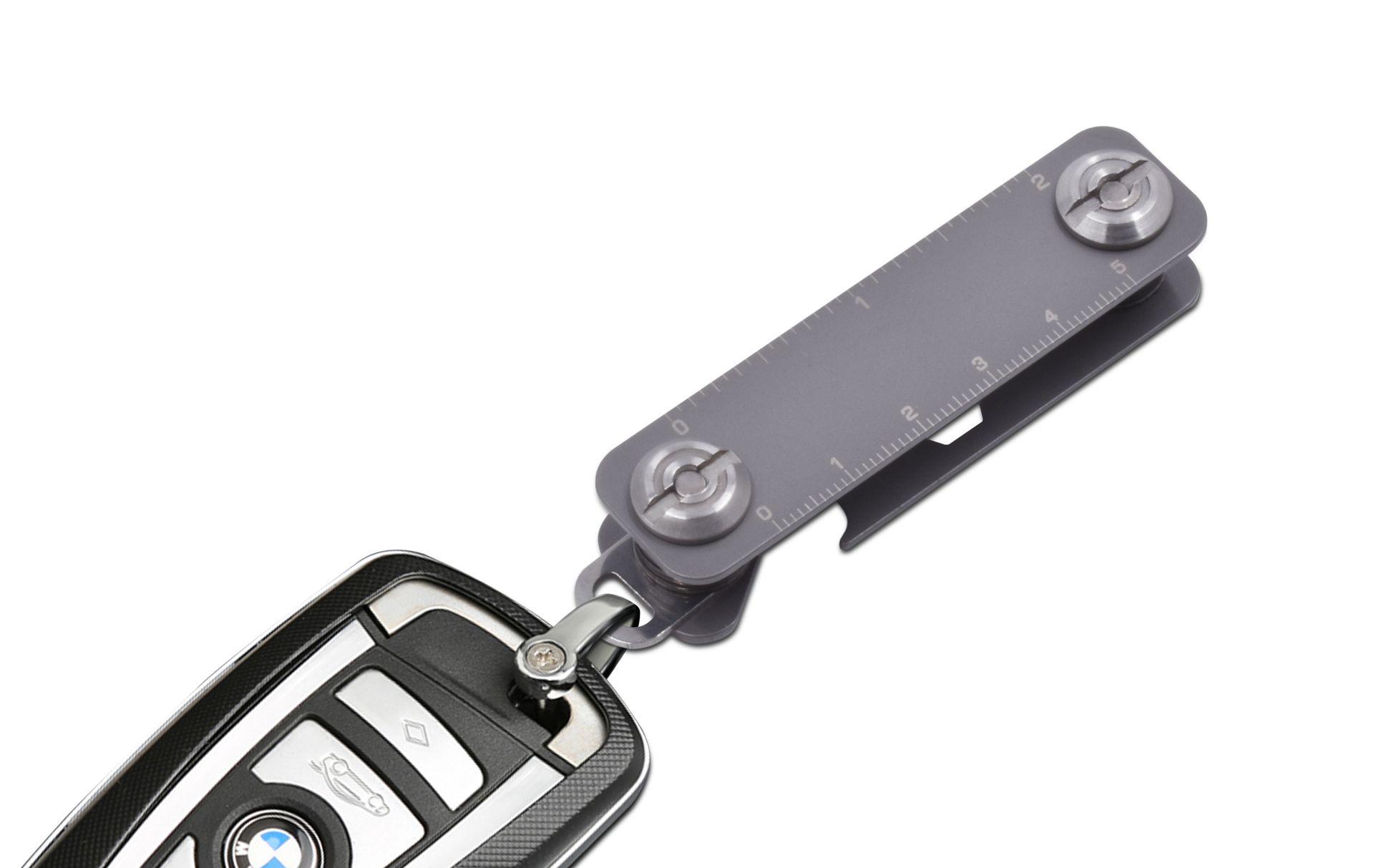 Loop ring

To attach car remote, bulky items etc.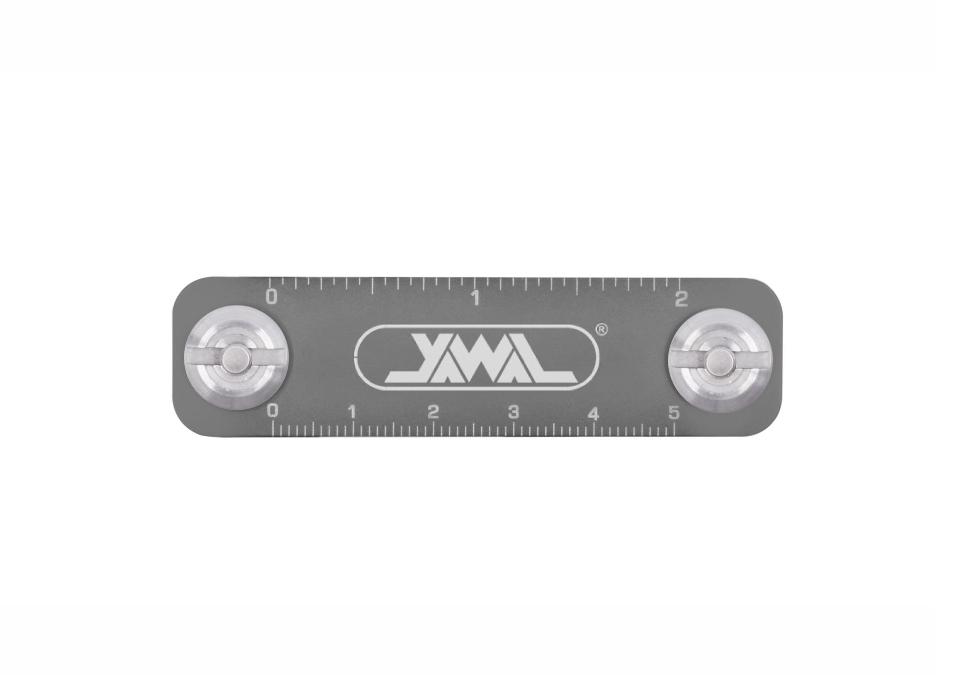 How to brand?
Your logo engraved on surface

Laser Engraving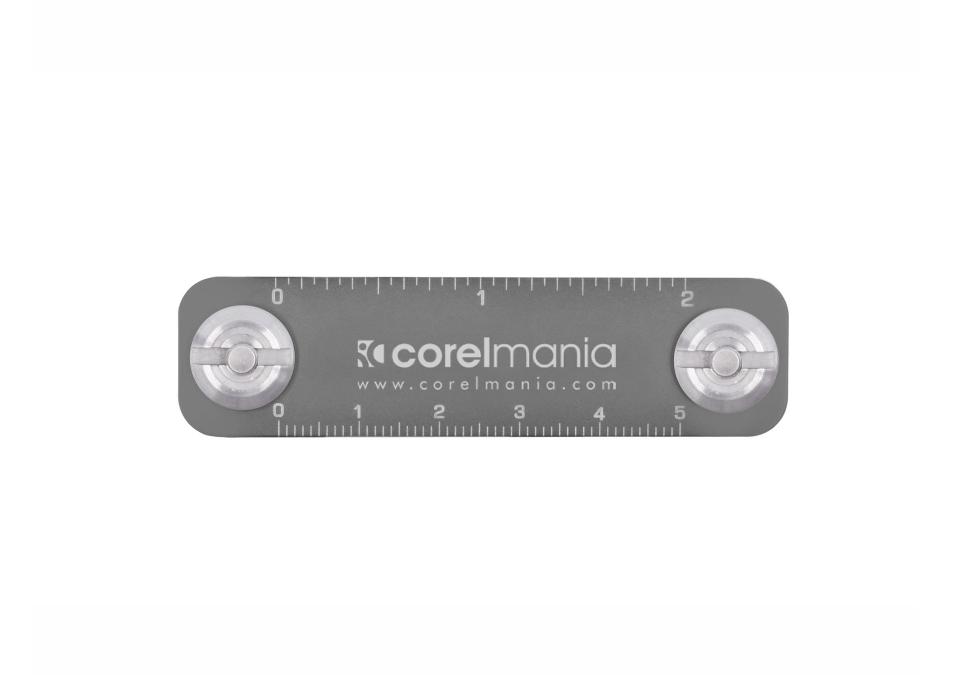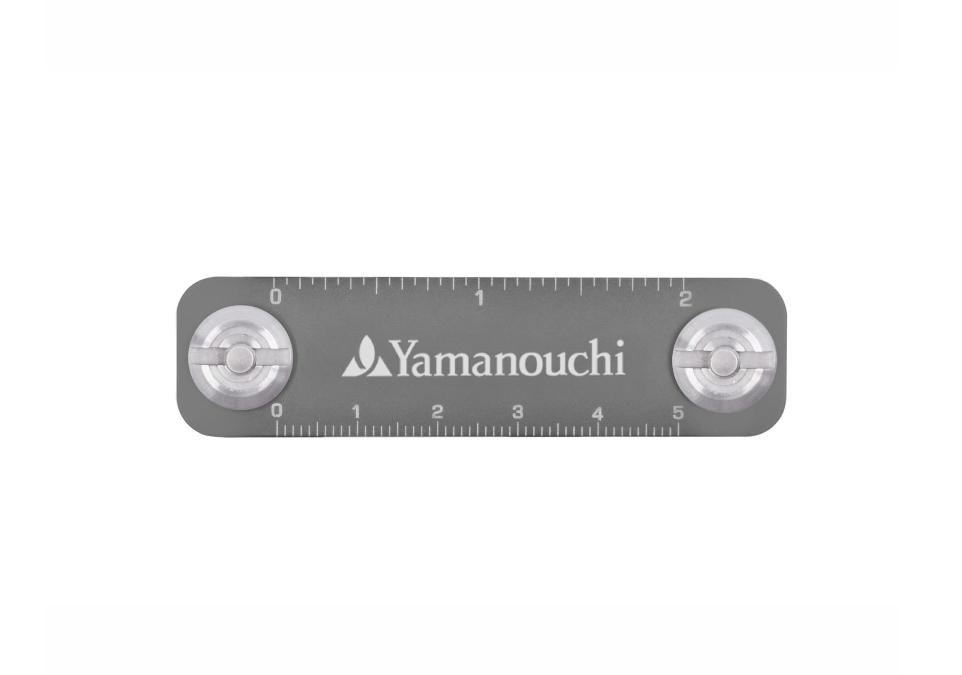 As 436 clients before you, let's work together