Made from 0.4 recycled♻ 500 ml PET bottles

Noty Eco, A5 hardcover notebook with utility belt, is the perfect sustainable corporate gift to work from anywhere.
Noty Eco, with removable utility belt. By blending the past with the future, this hardcover notebook is equiped with an utility belt featuring an integrated cardholder, pen loop and a phone pocket.
Both notebook cover and the removable utility belt are made from recycled PET bottles. Furthermore, this A5 ruled notebook opens flat on any horizontal surface thanks to innovative threadstitch binding and features fountain pen friendly acid-free paper.
Noty is the perfect book for the modern professional and nomad.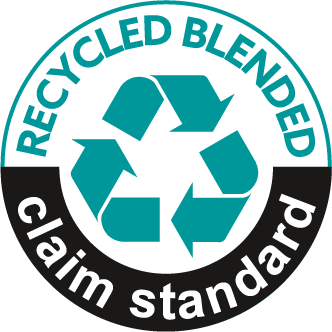 Certified sustainability

The Recycled Claim Standard (RCS) is a international, voluntary standard that set requirements for third-party certification of recycled input and chain of custody. The shared goal of the standards is to increase the use of recycled materials.

"The perfect book for modern nomads"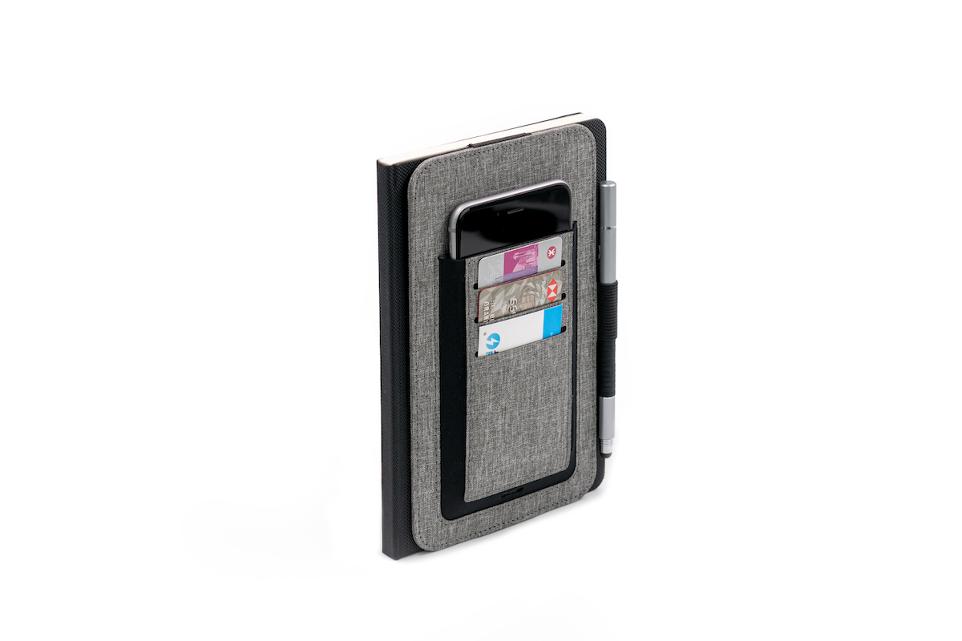 General specifications:

​- A5 size
- Hard cover
- Rounded corners
- Ivory coloured 80 g/m2 acid-free paper
- 160 Pages
- Made from RPET ♻

​Card holder

​Keep your business cards with you at all times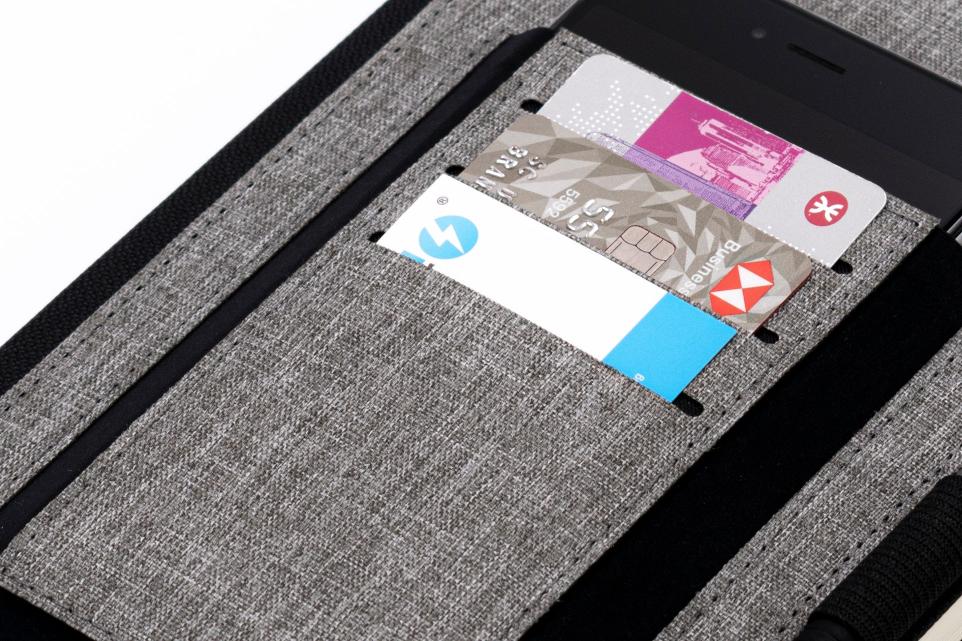 Phone pocket

Handy pocket to slide in your phone.

Integrated pen loop

A handy solution to store your pen

Paper

Date and topic ruled ivory paper for a smooth, warm, and welcoming canvas.

How to brand?
Your logo printed on the body by UV / pad printing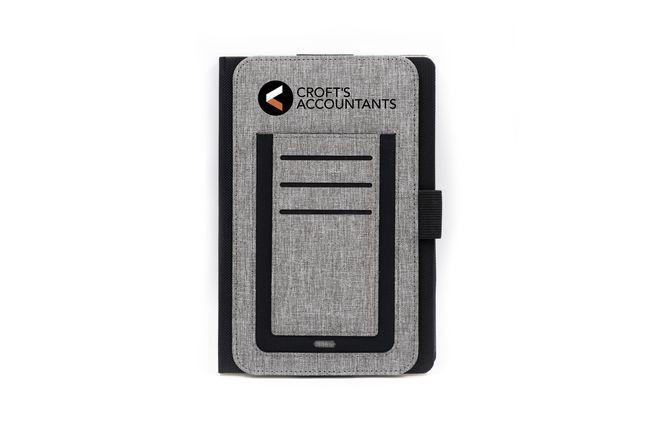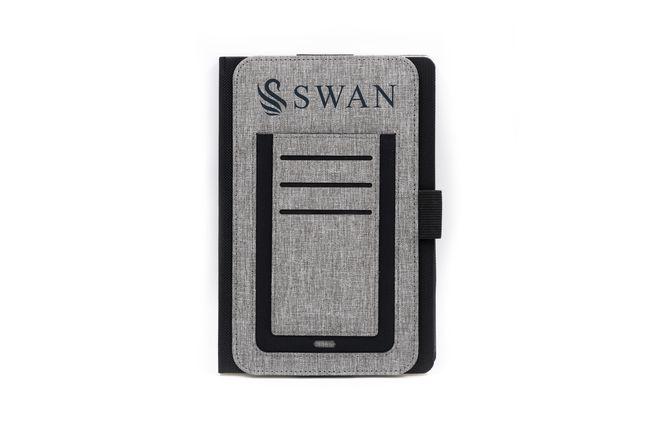 As 436 clients before you, let's work together