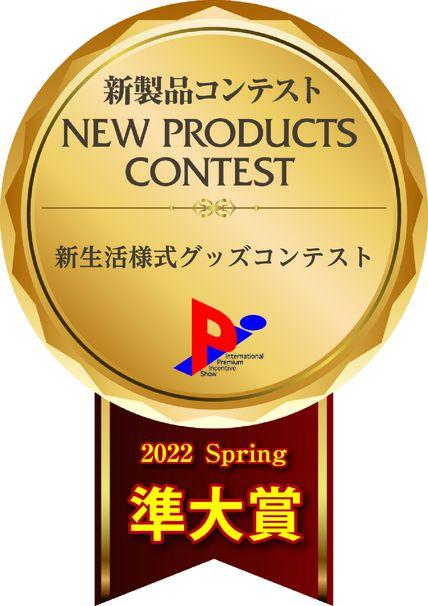 Prime Gift Awards 2022 (Japan)
Prime Gift Awards 2022 (Japan)
Clipboard, the laptop utility belt has won the Gold award at Prime Gift Contest, organised by: International Premium Incentive Show Japan.
Judging criteria: Product Aesthetic, Marketability, Uniqueness, Eco Friendliness, Function.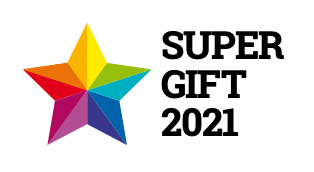 OOH MAGAZINE SUPER-GIFT AWARD (POLAND)
Specter Workspace won 1st place in the category 100 Polish Zloty and up. The competition distinguishes promotional articles presented during the fair, which are characterised by their functionality and concept.

Made from 0.5 recycled♻ 500 ml PET bottles

Clipboard, the laptop utility belt, is the perfect promotional gift for modern nomads.
Made from RPET this utility belt straps to your laptop, much like an elastic bookmark, and allows you to tuck your belongings (Phone, notebook, pen, pencil, mouse etc.) into its many pockets.
Clipboard even has an integrated foldable laptop stand to create an ergonomic workspace anywhere!
Size: 31.5 x 23 cm (diagonal 13 inch)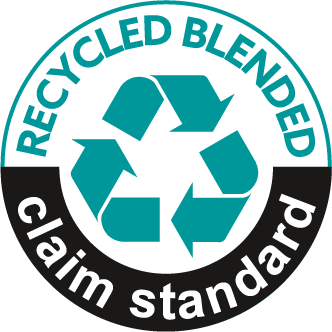 Certified sustainability

The Recycled Claim Standard (RCS) is a international, voluntary standard that set requirements for third-party certification of recycled input and chain of custody. The shared goal of the standards is to increase the use of recycled materials.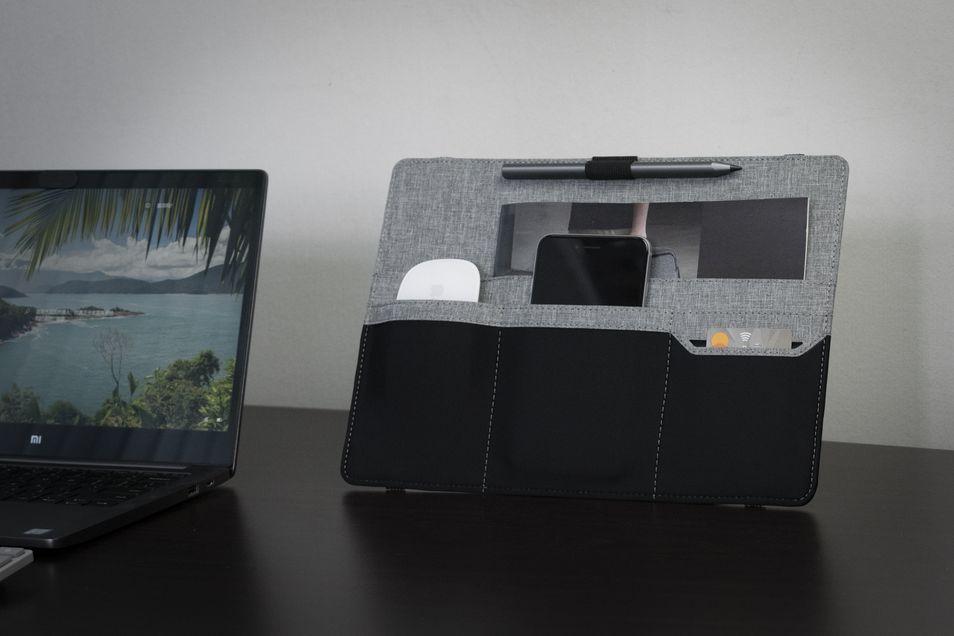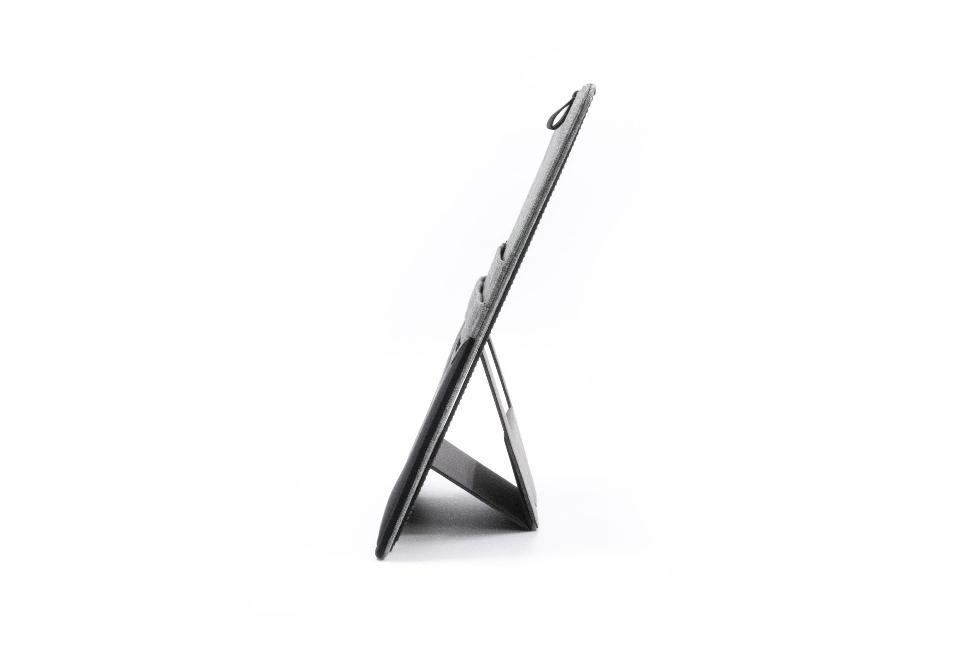 ​Desk organizer

Keep all your accessories in place and ready to use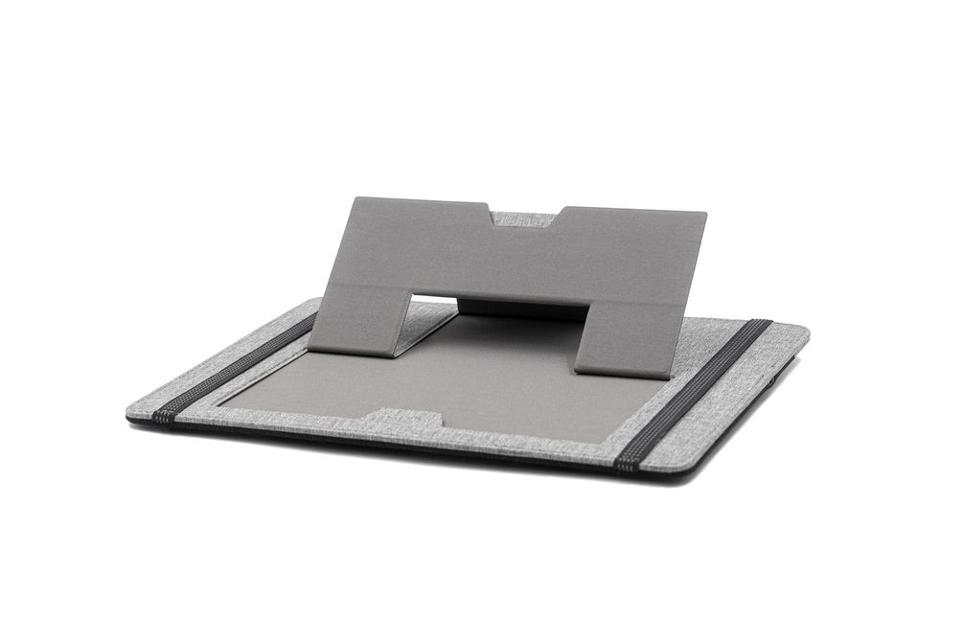 ​Integrated Laptop Stand

​​Creates a comfortable viewing angle and maximum airflow to keep your laptop cooled.

Grippy Silicone Band

For a quick and practical attachment to your laptop.

Designed for 13"-16"

Clipboard's 13 inch size is designed to be used with 13"-16" computers.

"The perfect corporate gift for modern nomads"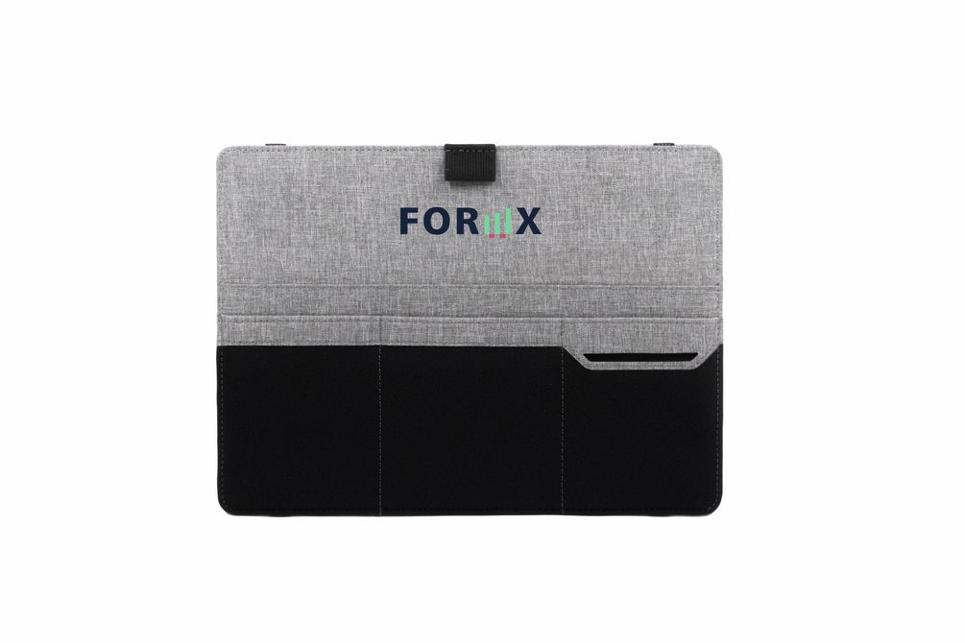 How to brand?
Your logo printed on the body by UV / pad printing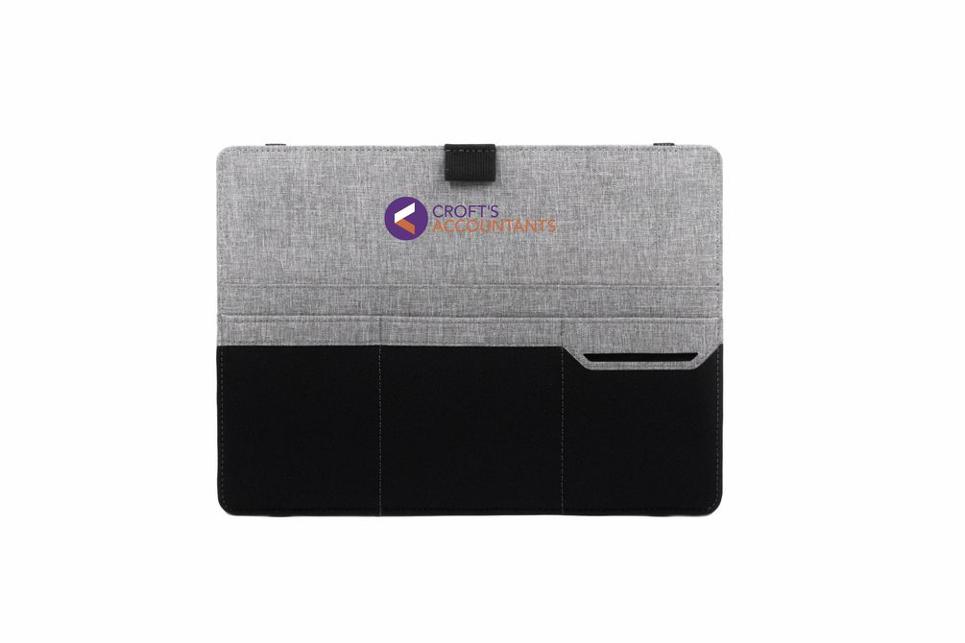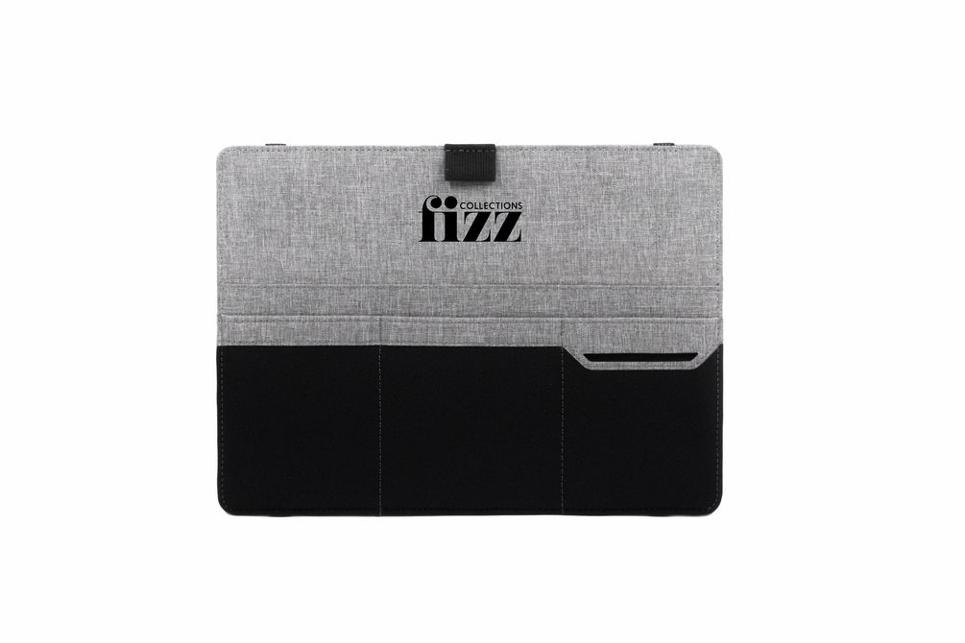 As 436 clients before you, let's work together