Made from 0.8 recycled♻ 500 ml PET bottles

​Reinvent your workspace with Evopad Charge! Made from RPET this multi-function portable desktop tool doubles as a Fast Wireless Charger 15W, Mouse Pad, Phone Holder and Pen Holder.
Whether you are working at the office, from home or at a coffeeshop, Evopad makes sure your workspace will be organised wherever that might be.
Welcome to the world of a cleaner and tidier workspace.
Size closed: 22 x 23.8 x 4.5 cm (8.7 x 9.4 x 1.8 inch)
Weight: 145 gram (5 oz)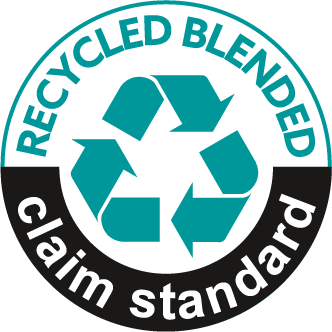 Certified sustainability

The Recycled Claim Standard (RCS) is a international, voluntary standard that set requirements for third-party certification of recycled input and chain of custody. The shared goal of the standards is to increase the use of recycled materials.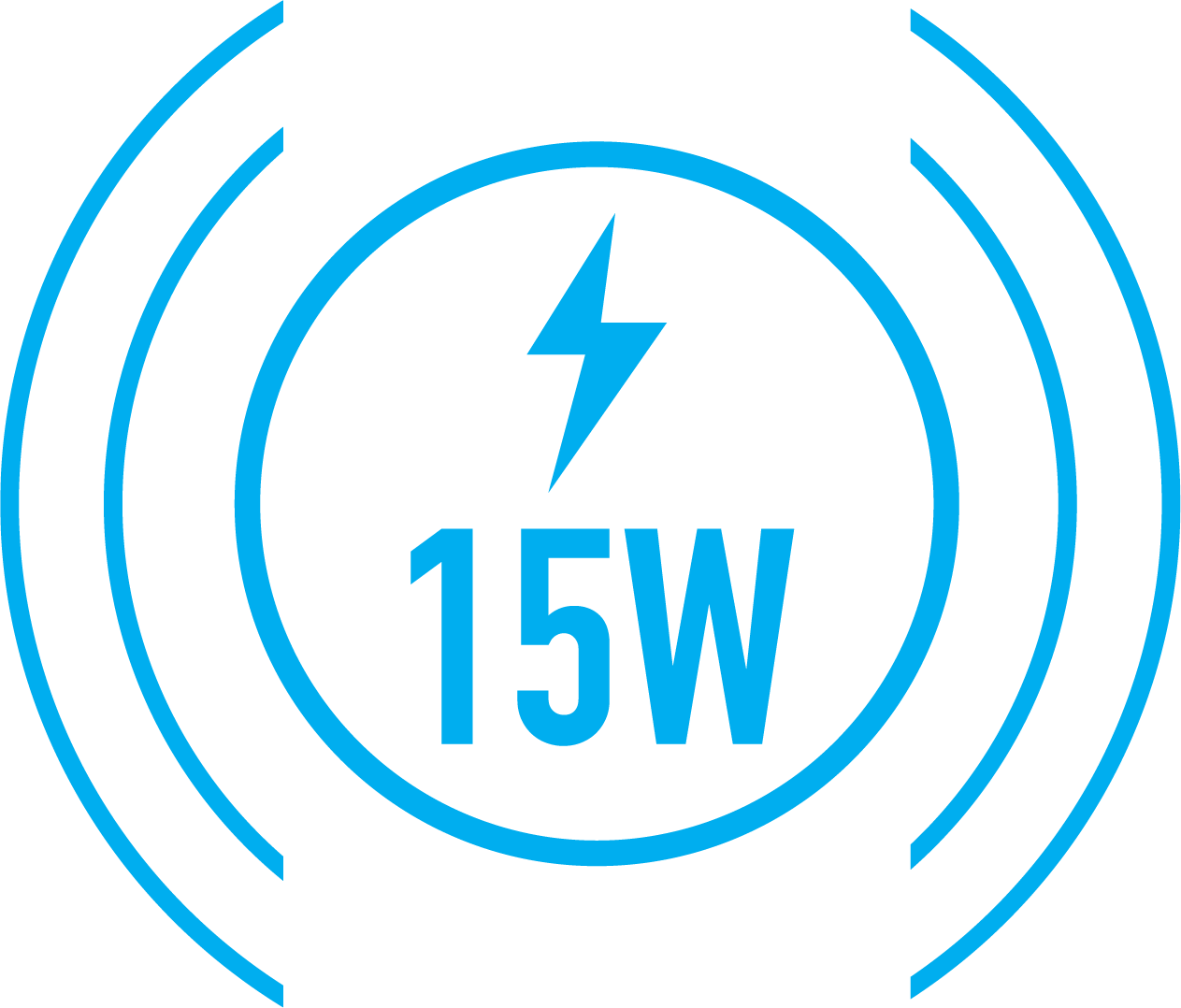 Foldable

Ultra-slim and easy to carry on the go.

​Fast Wireless Charger

15W fast charge, compatible with all Qi-enabled devices

​Mouse Pad

Soft touch PU surface allows precise mouse movement for work or gaming

Phone holder

Place your phone to have a good viewing angle for convenience

Pen holder

Store up to 4 pens / pencils and keep your workspace tidy

"Welcome to the world of a cleaner and tidier workspace."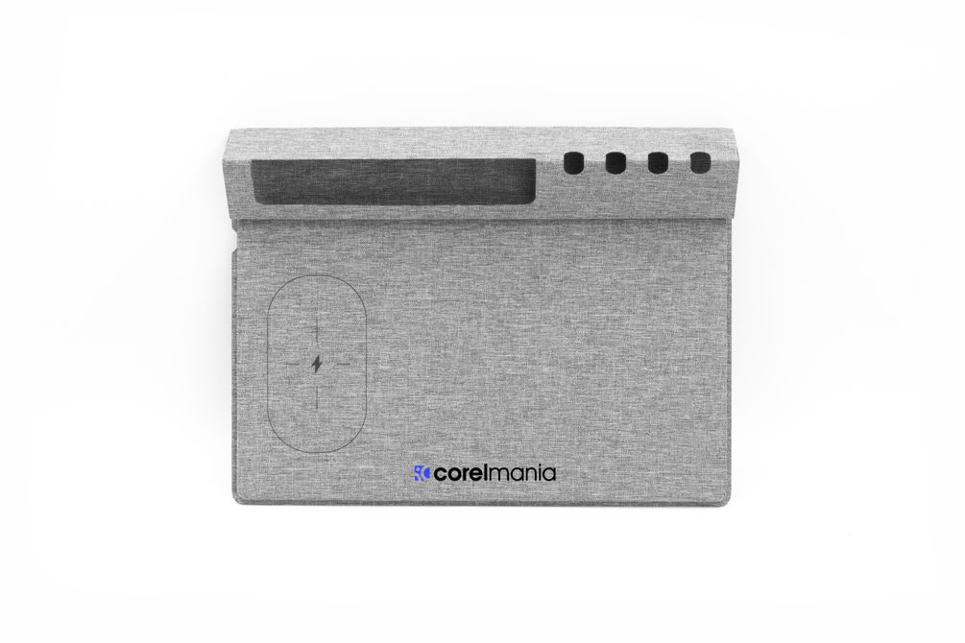 How to brand?
Your logo printed on the body by UV / pad printing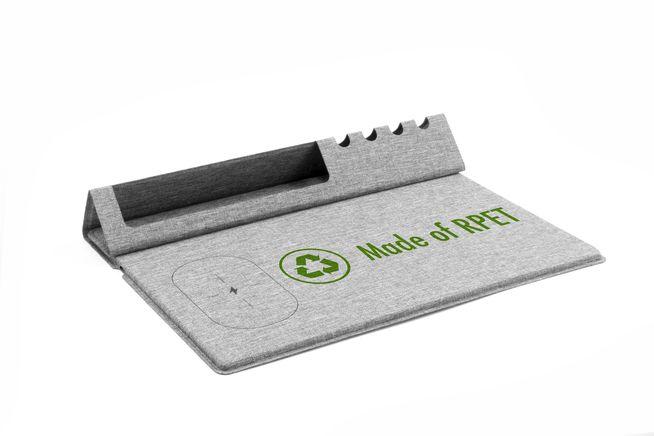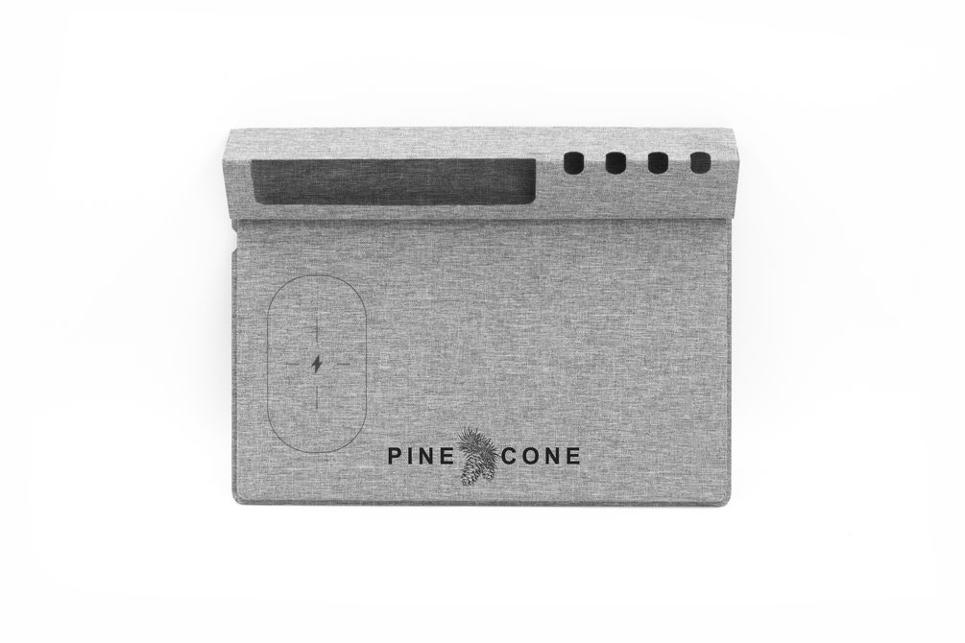 As 436 clients before you, let's work together