HONG KONG SMART DESIGN AWARD 2020 MERIT AWARD
Ascend Mini has won the Merit Award at the Hong Kong Smart Design Award 2021. ​ The Hong Kong Smart Design Awards honors new innovative and creative gifts. The winners emerging from the creative community stood out for their aesthetic, uniqueness, eco-friendliness and marketability. The items are expected to prove popular for their usability and functionality whether made for the home or the workplace.
Judging criteria: Product Aesthetic, Marketability, Uniqueness, Eco Friendliness, Function.

Made from 0.2 recycled♻ 500 ml PET bottles

Ascend Mini Eco, phone / tablet stand, is the perfect sustainable corporate gift to work from anywhere.
Made from RPET, Ascend Mini phone and tablet stand is designed to create your perfect workspace anywhere.
The unique magnetic fold closure design makes Ascend mini the most portable and practical stand for your phone or tablet. Whether you are at the office, home office, kitchen table or outside in a park.
This smart gadget should always be in your bag.
Size closed: 11.5 x 11.5 cm (4.5 x 4.5 inch)
Weight: 20 gram (0.7 oz)​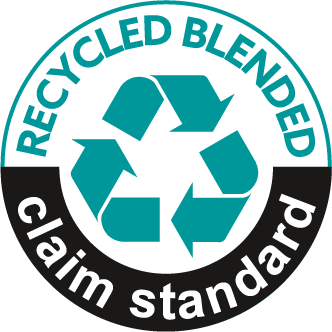 Certified sustainability

The Recycled Claim Standard (RCS) is a international, voluntary standard that set requirements for third-party certification of recycled input and chain of custody. The shared goal of the standards is to increase the use of recycled materials.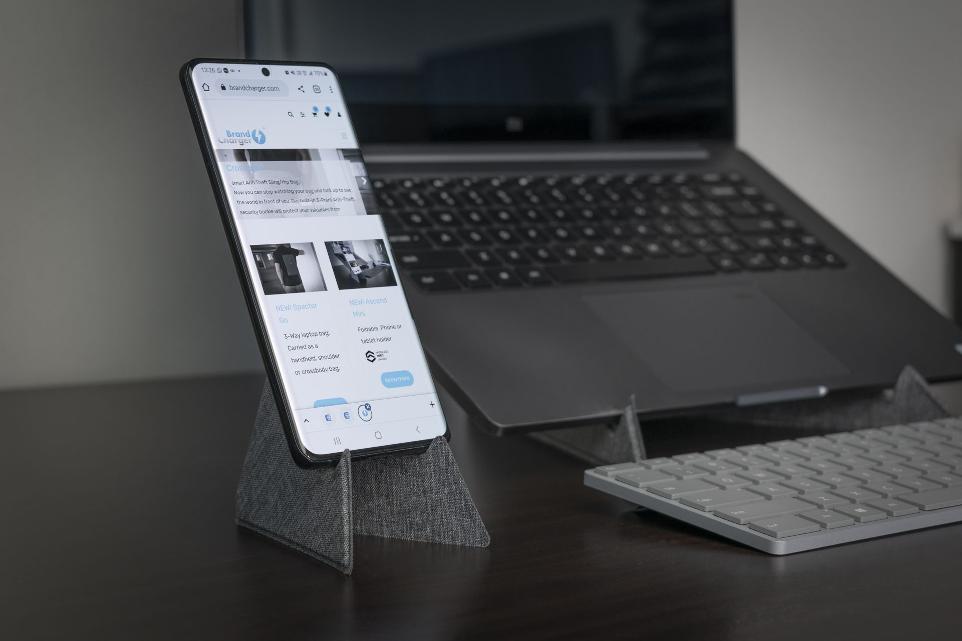 ​Phone holder

Designed to hold any smartphone.

Tablet holder

Holds tablets up to 13 inch. Example: Ipad Pro, Surface Pro etc.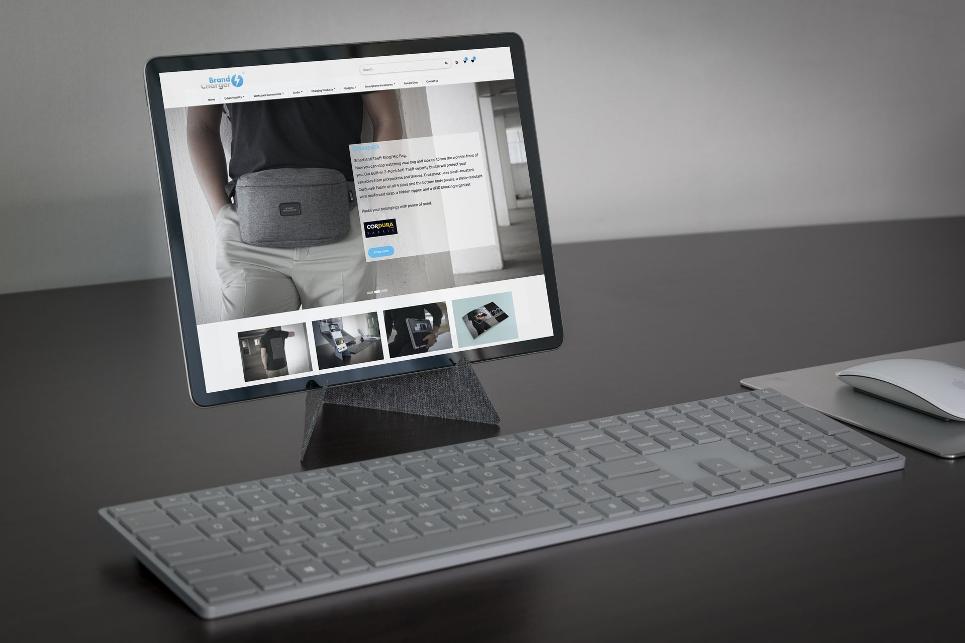 Foldable design

Ascend is designed to be lightweight, stable and portable.

Cable organiser

Organise your cables and keep your workspace tidy and clean

"Welcome to the world of a cleaner and tidier workspace."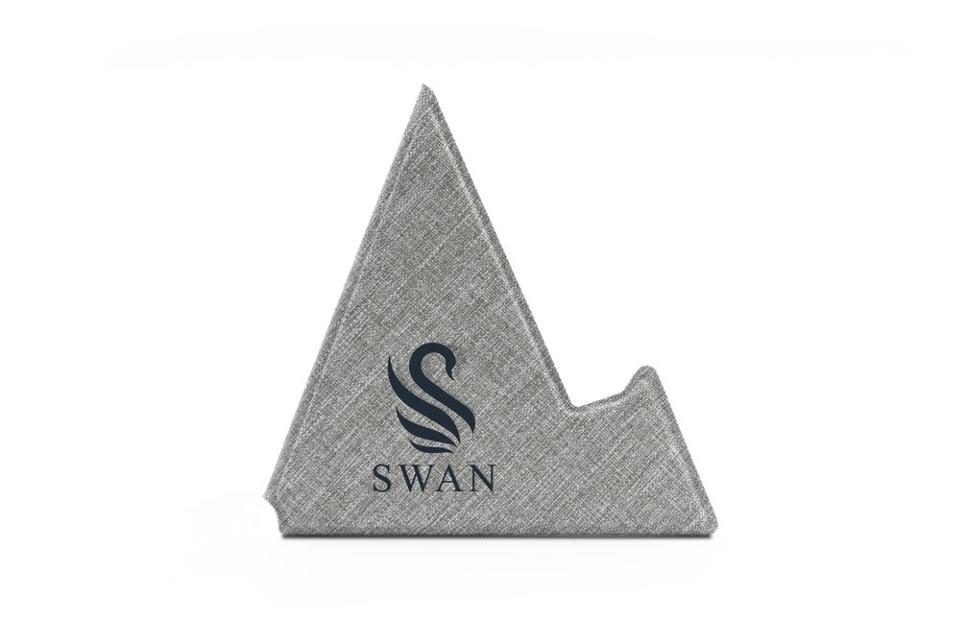 How to brand?
Your logo printed on the body by UV / pad printing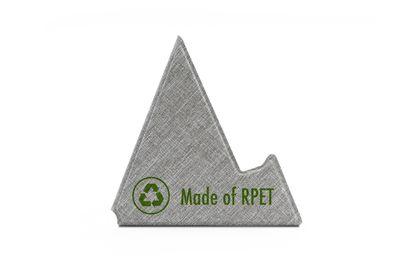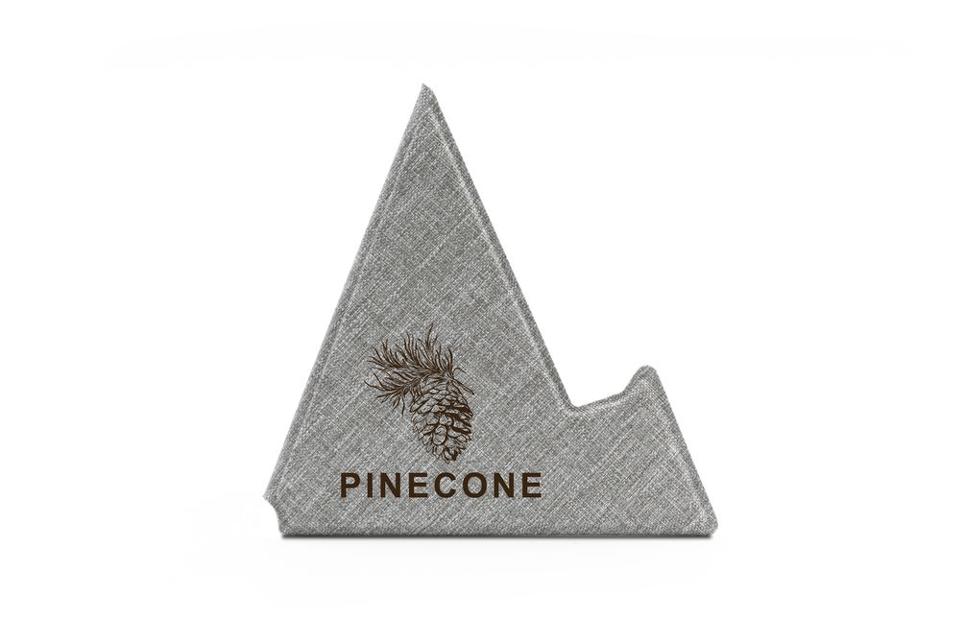 As 436 clients before you, let's work together