Sling/hip bag
---
Wear Crosspack as a belt bag, cross-body or over the shoulder for a cool and stylish look.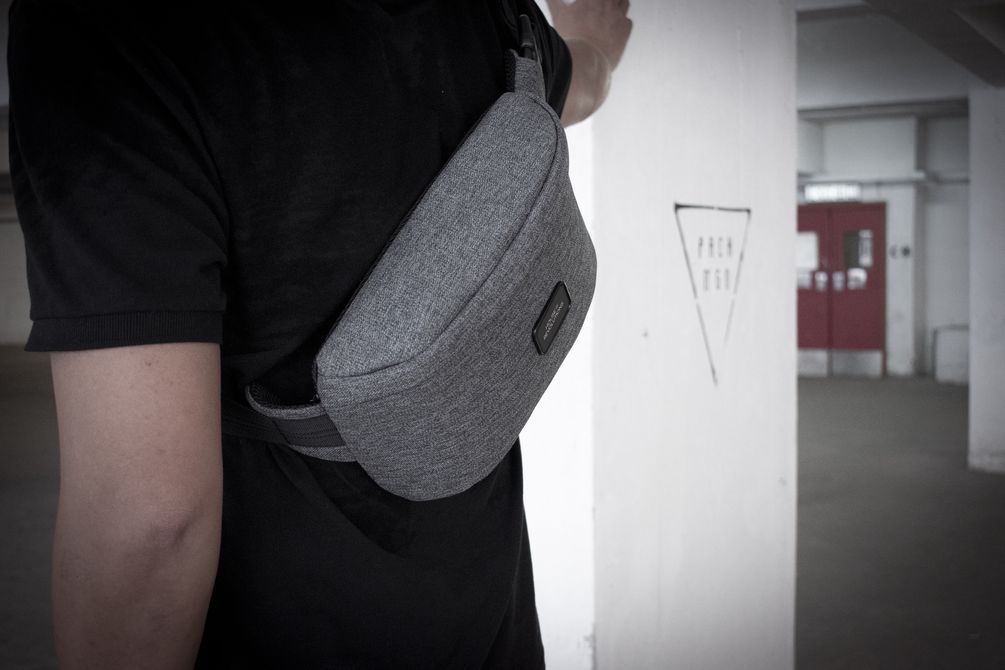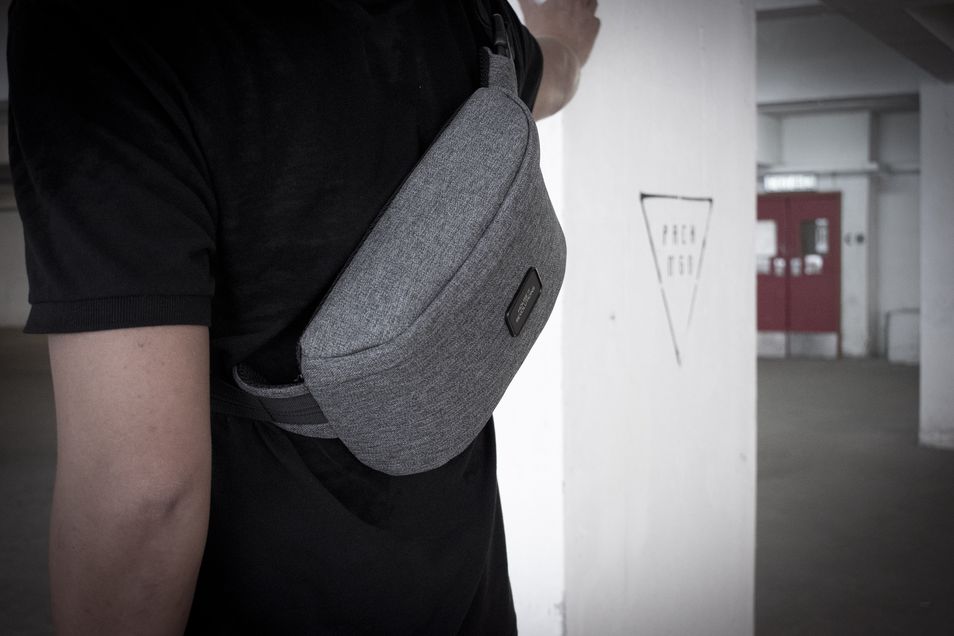 Hidden Zipper
You can't open what you can't see. Prevent from thieves opening your bag.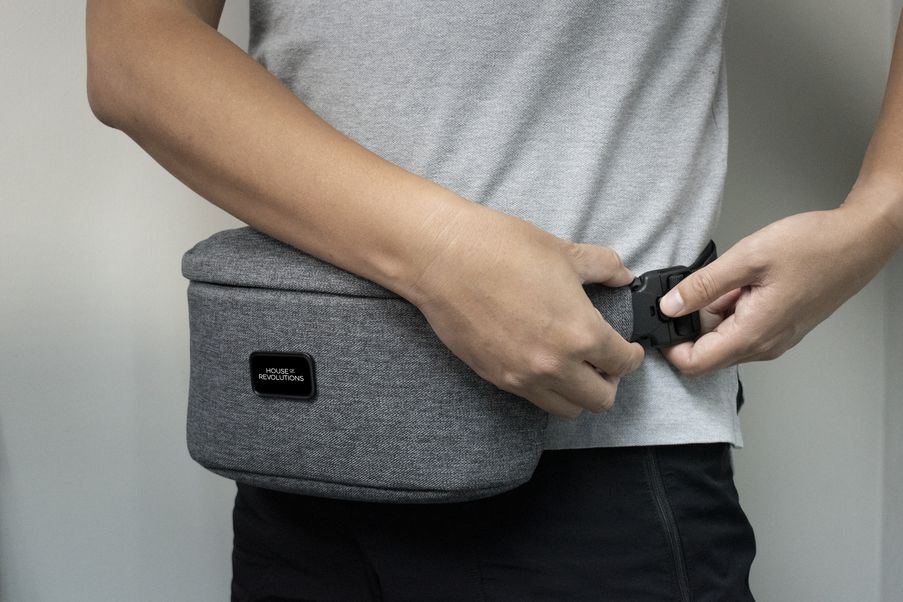 Side positioned buckle
Easy for you to open/close. Hard for thieves to open unnoticed.

Cordura® Fabric
CORDURA® fabrics are made with high tenacity nylon 6,6 filament yarns and offer enhanced tear, abrasion and cut resistance.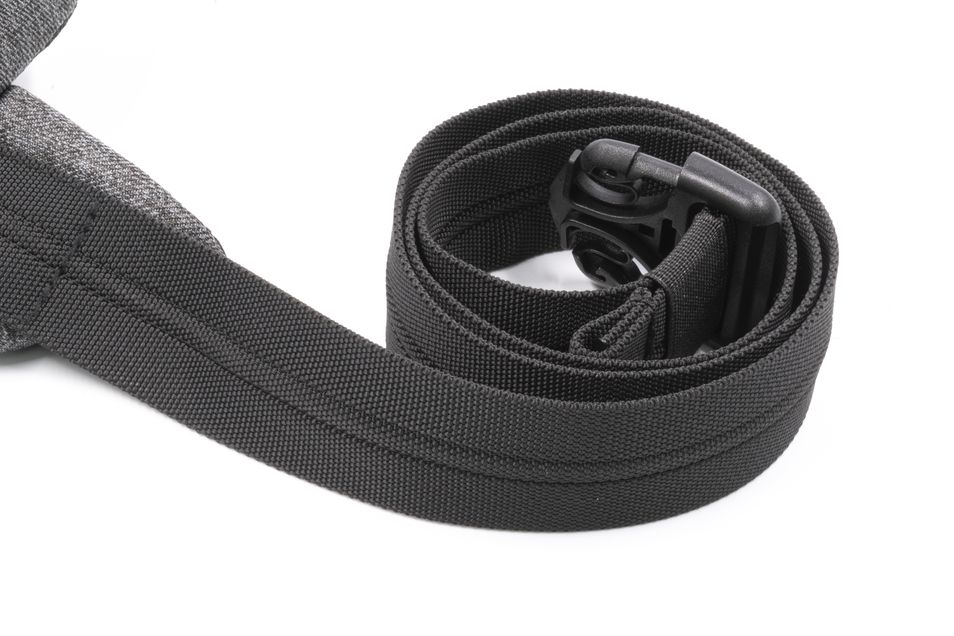 Wire reinforced belt
The slash-resistant wire reinforced strap prevents thieves from "cut and run".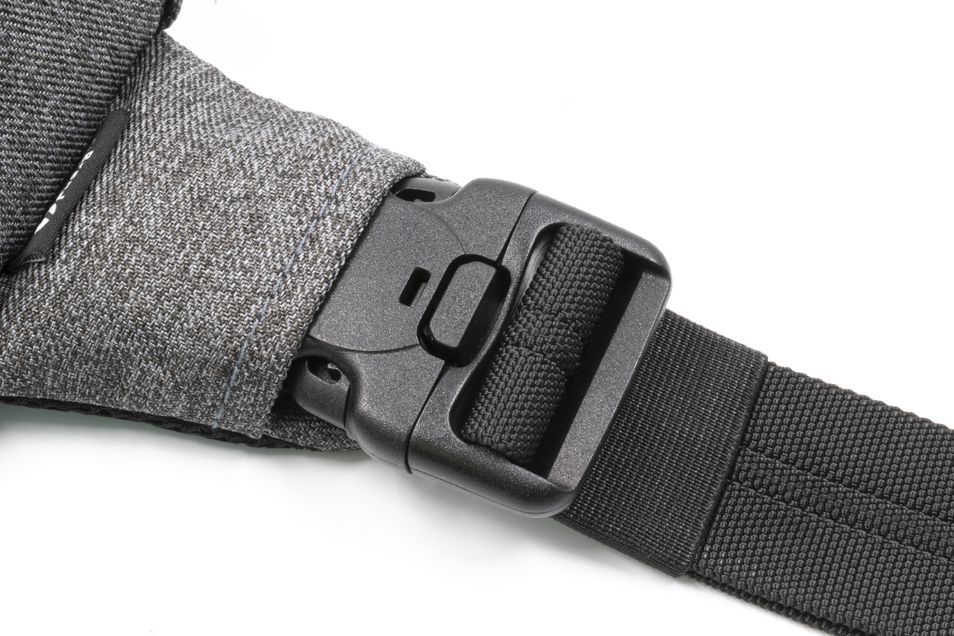 3-point-anti-theft-buckle
Semi hidden and 3 point opening mechanism prevents thieves from steeling your bag.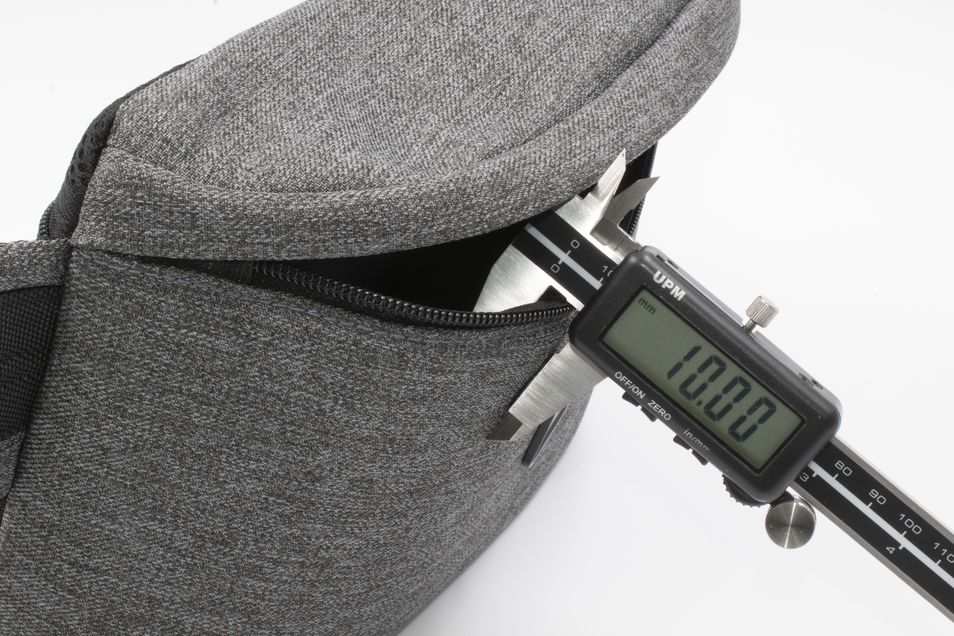 Shockproof padding
With a padding of 10 mm (0.4 inch) thick, Crosspack makes sure your belongings are protected against shocks and drops.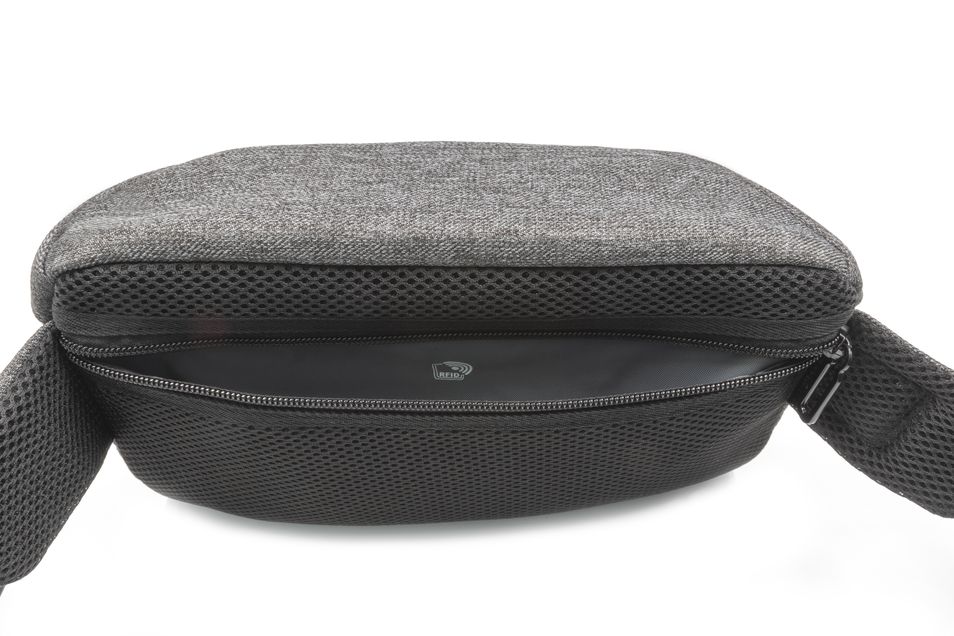 RFID compartment
The hidden RFID compartment prevent skimmers from receiving a signal from your documents or cards.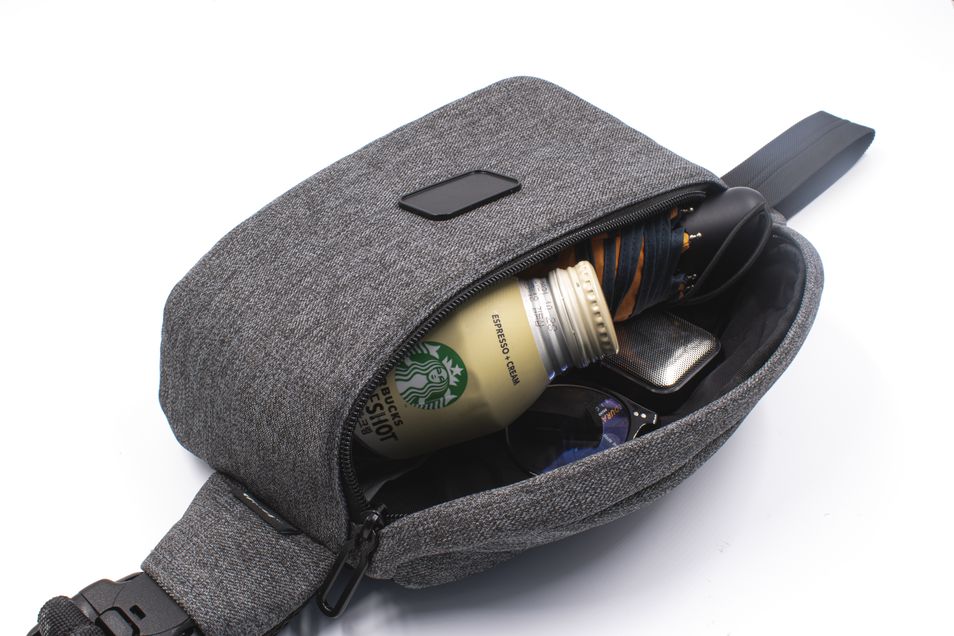 Smart Storage
Functional inner compartments, big enough to bring a bottle of water & umbrella.

How to brand?
Your logo decorated on bag by epoxy doming or laser engraving on brushed metal plate