Smart Fold Design
---
Stylish and practical design. Unfold the Clipboard to transform into a laptop stand.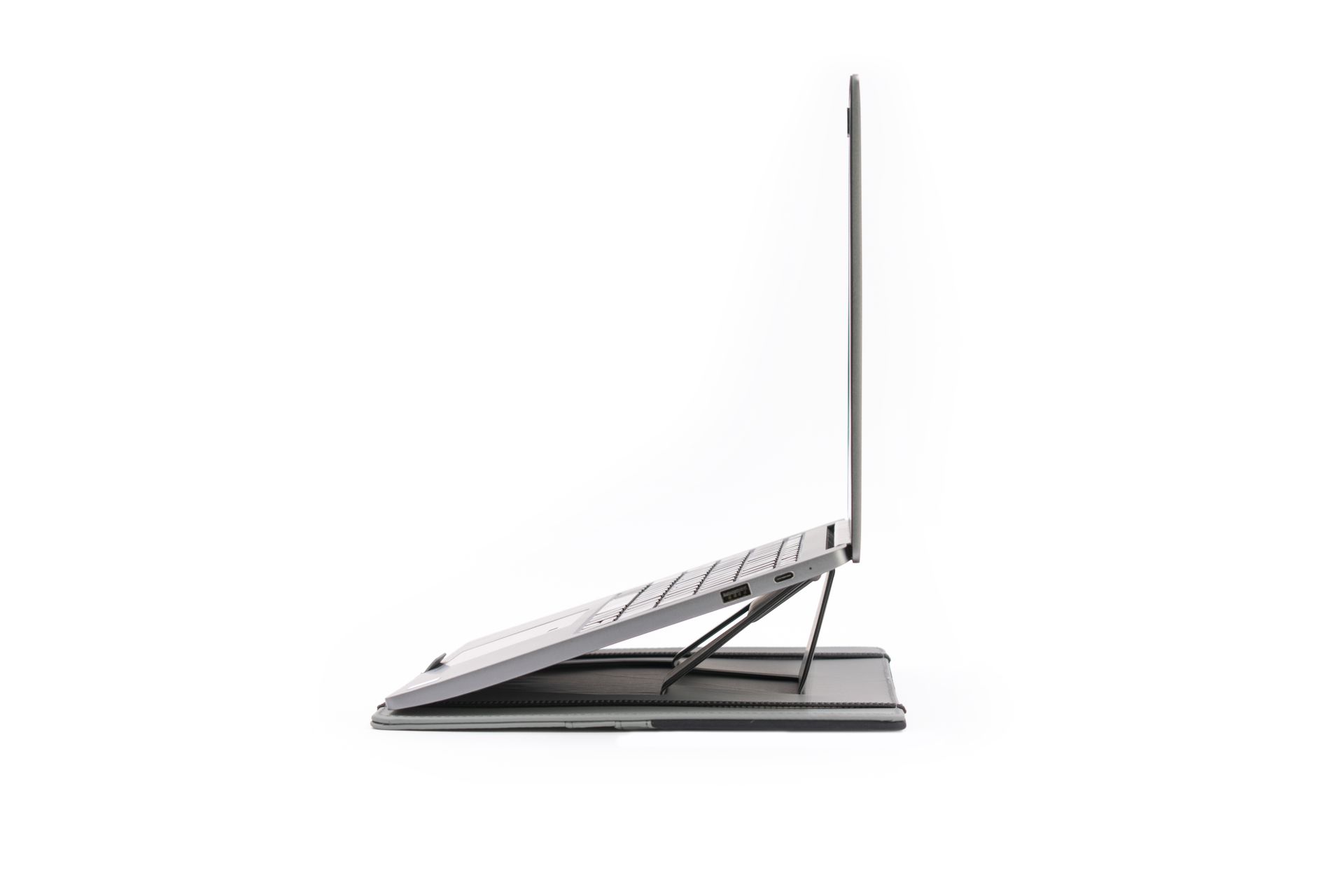 Integrated Laptop Stand
Creates a comfortable viewing angle and maximum airflow to keep your laptop cooled.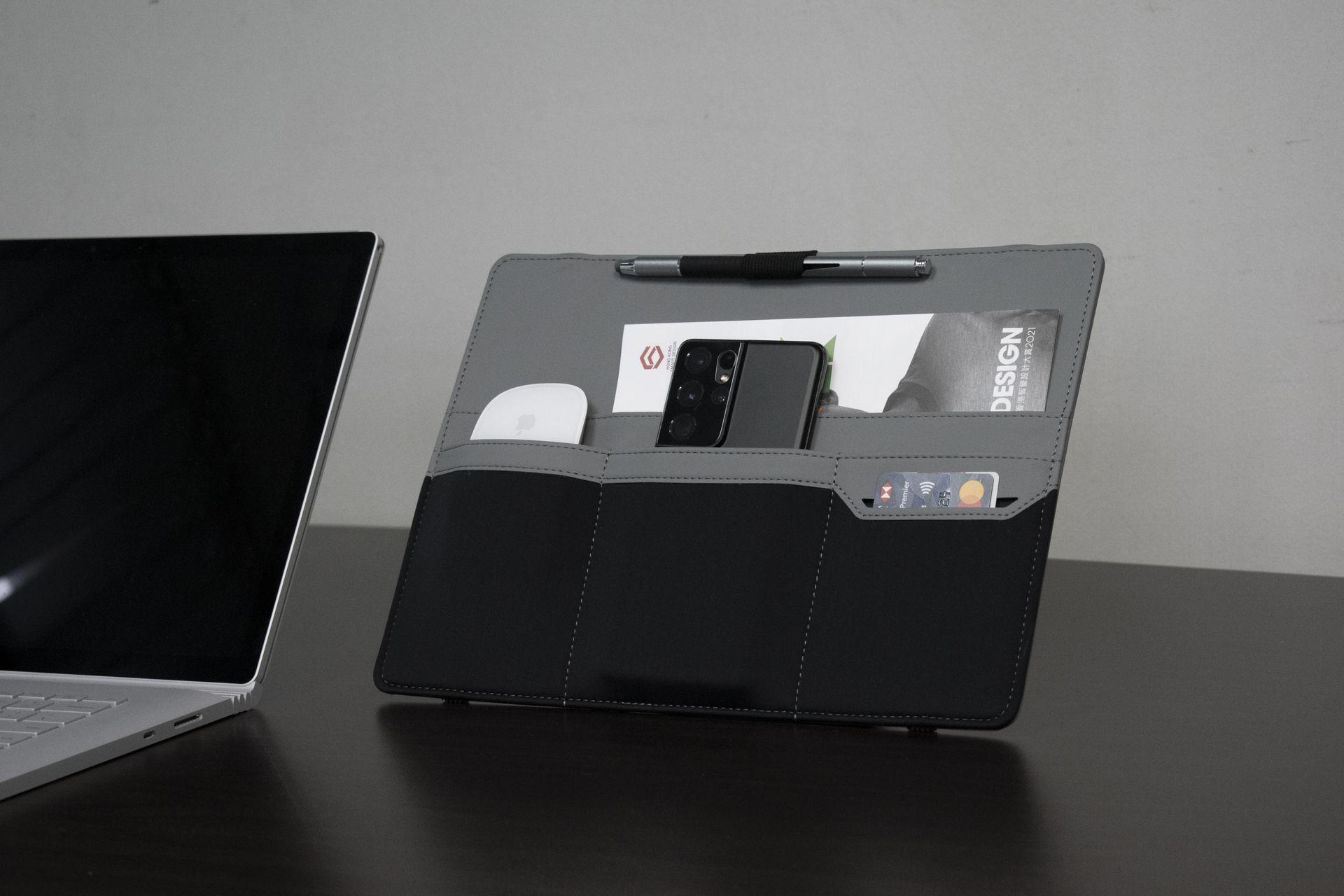 Desk organizer
Keep all your accessories in place and ready to use.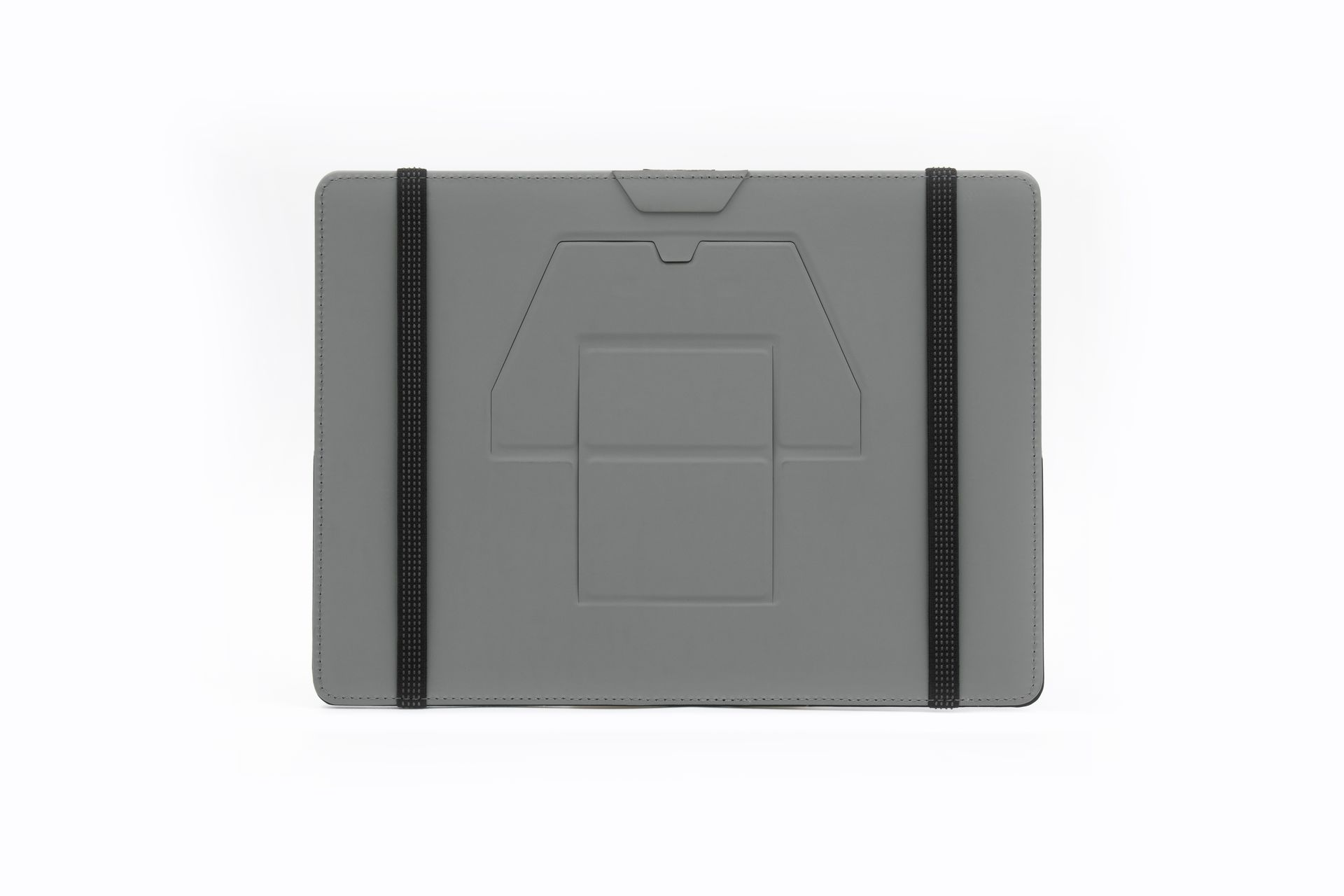 Grippy Silicone Band
For a quick and practical attachment to your laptop.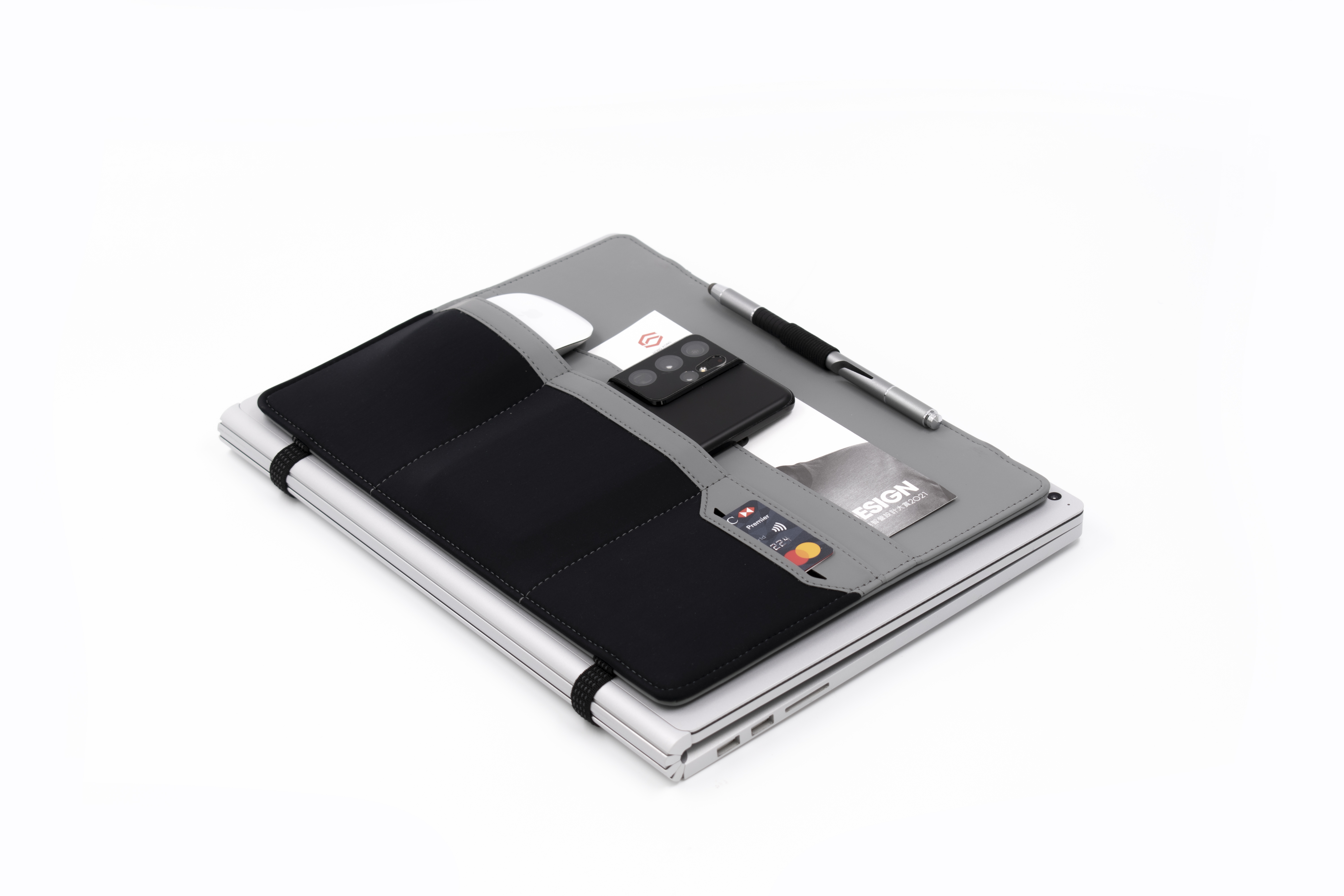 Designed for 13"-16"
Clipboard's 13 inch size is designed to be used with 13"-16" computers. (displayed in above picture with Microsoft Surface Book 15")
Ultimate gadget for modern nomads.
---
How to brand?
Your logo decorated on bag by epoxy doming or laser engraving on brushed metal plate