This product is made of 1.5 recycled PET Bottles
---


Made of RPET
---
Certified sustainability The Recycled Claim Standard (RCS) is a international, voluntary standard that set requirements for thirdparty certification of recycled input and chain of custody. The shared goal of the standards is to increase the use of recycled materials.
More info: www.textileexchange.org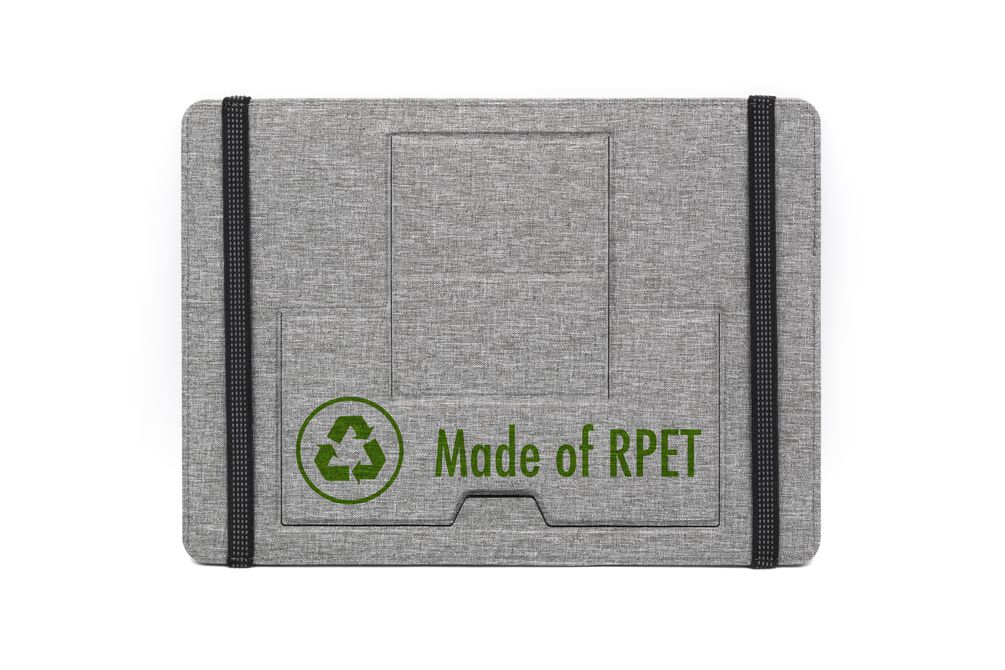 Fast Wireless Charger
---
15W fast charge, adjustable phone stand compatible with all Qi-enabled devices.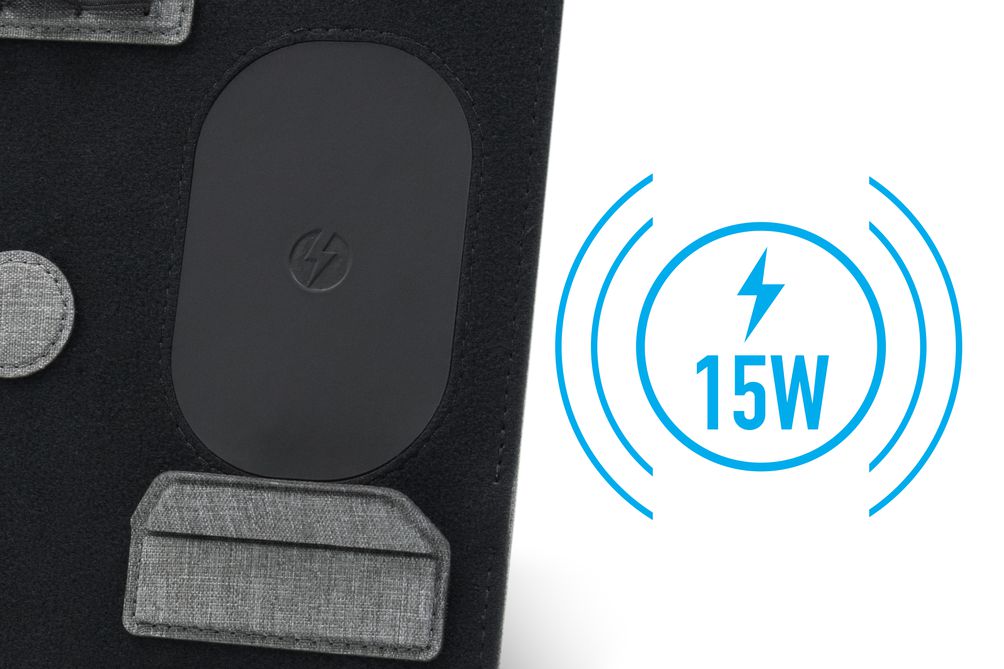 Smart Fold Design
---
Stylish and practical design. Unfold the Clipboard to transform into a laptop stand.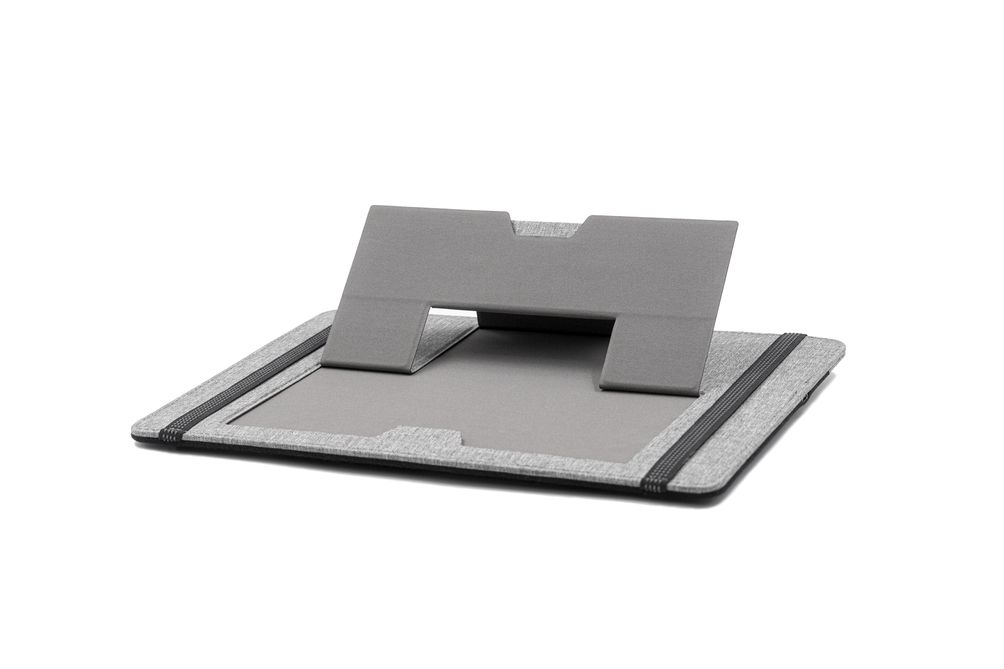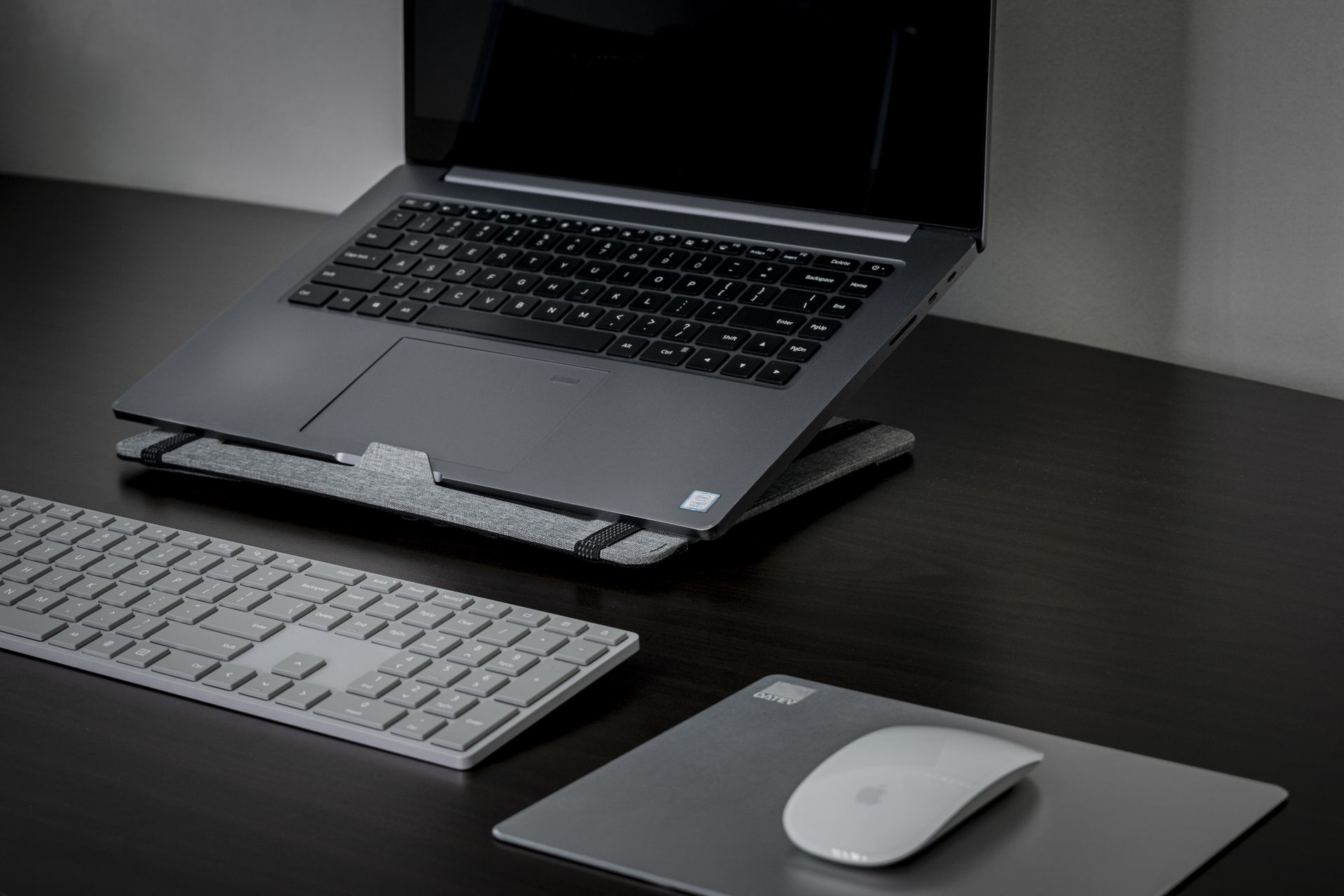 Integrated Laptop Stand
Creates a comfortable viewing angle and maximum airflow to keep your laptop cooled.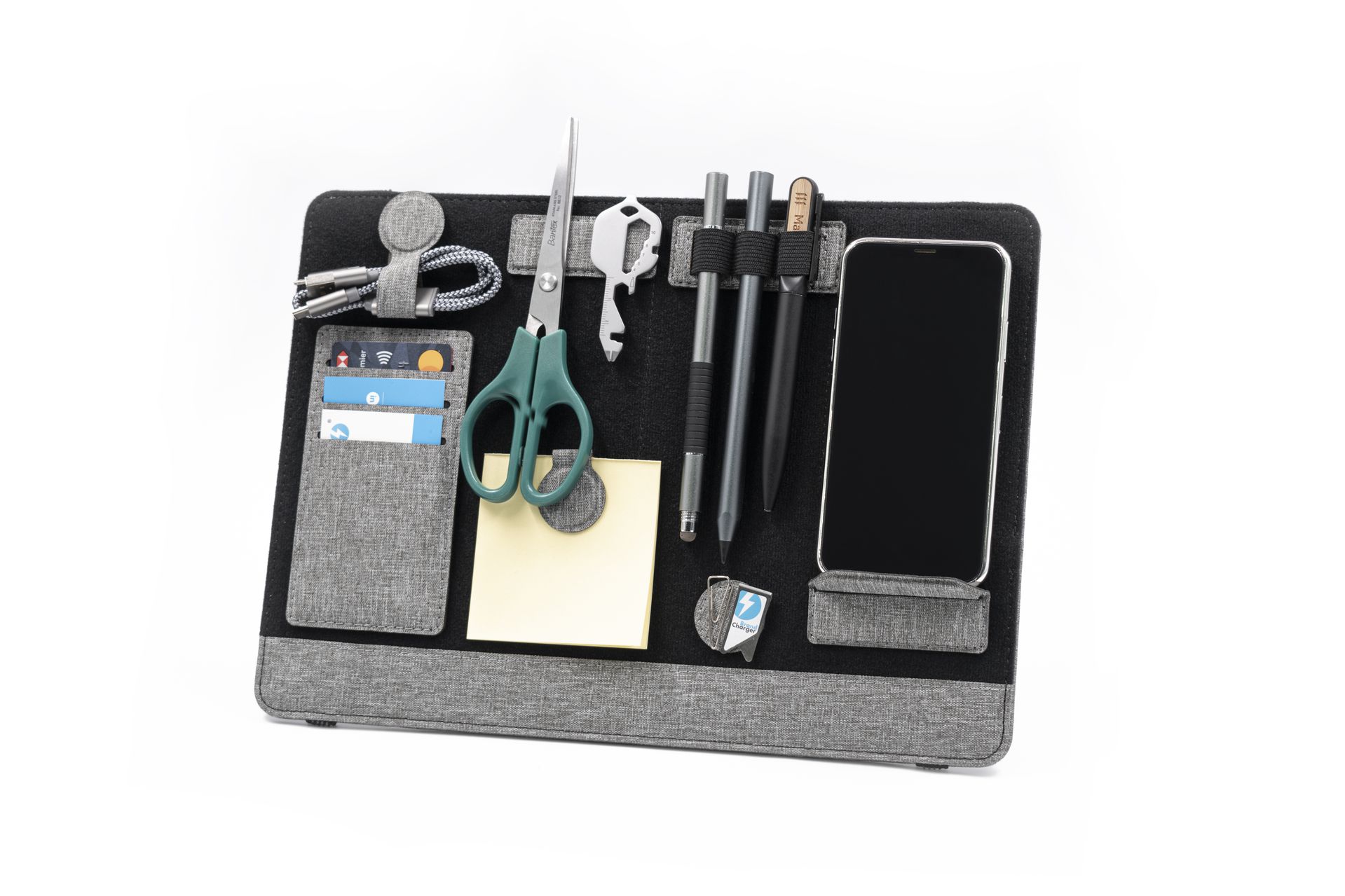 Desk organizer
A clipboard, two magnetic docks, a pen holder, card holder a cable clip and a phone stand.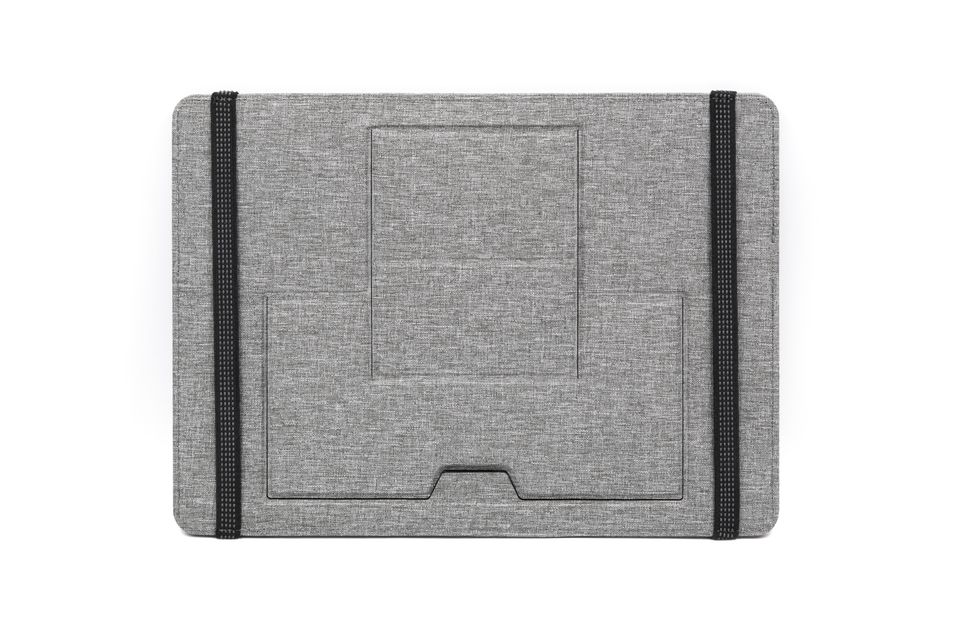 Grippy Silicone Band
For a quick and practical attachment to your laptop.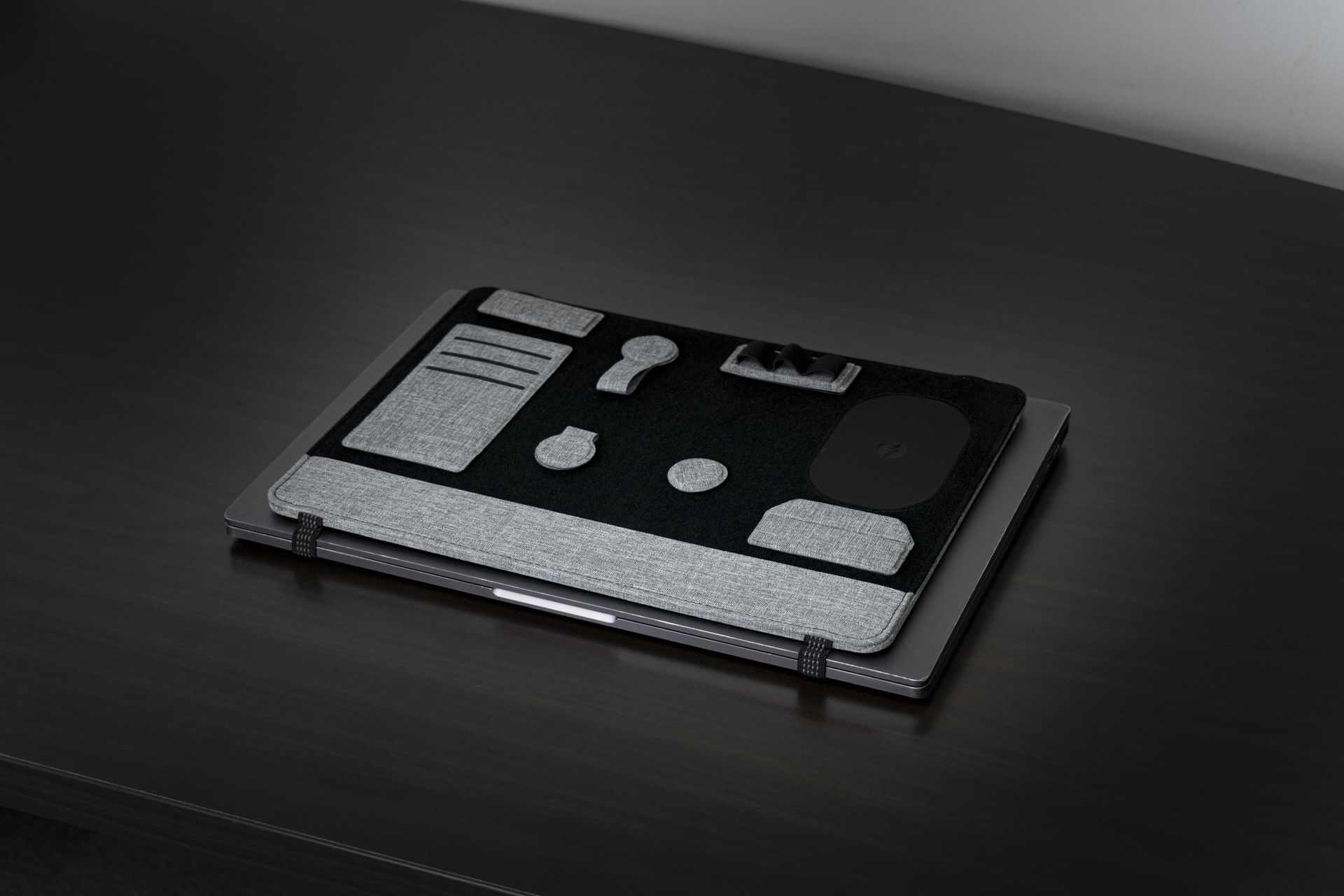 Designed for 13"-16"
Clipboard's 13 inch size is designed to be used with 13"-16" computers. (displayed in above picture with Microsoft Surface Book 15")
Ultimate gadget for modern nomads.
---
How to brand?
Your logo printed on front panel of the product